Pittance payback: RBS 'compensates' furious customers, some get £1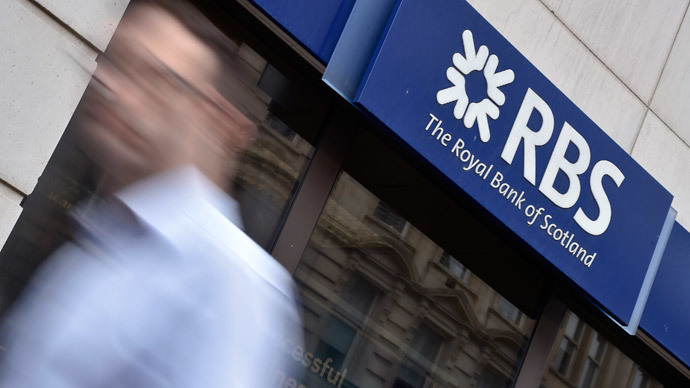 ​Scotland's biggest bank is getting around to making amends for an IT crash in 2012 that left millions of its customers without access to their accounts for weeks. It will dish out $88 million (£56 million) to pay for its mistake.
The Royal Bank of Scotland (RBS) has reached an agreement with UK financial watchdogs for its "failings" in the 2012 incident. The bank will pay out £42 million to the Financial Conduct Authority (FCA) and £14 million to the Prudential Regulation Authority (PRA).
In the summer of 2012, 6.5 million RBS retail clients, or 10 percent of the UK's population, were affected by the IT meltdown. Without access to their accounts, many experienced financial damage- such as missing mortgage payments or were left cashless while on summer holiday abroad. Organizations affected were unable to pay salaries or submit important financial audits.
"Our I.T. failure in the summer of 2012 revealed unacceptable weaknesses in our systems and caused significant stress for many of our customers," RBS Chairman Philip Hampton said in a statement Thursday.
However, this money won't be directly passed onto the affected customers. About 4.7million of the customers received a payout of only £4.83 and another 2.7 million receives less than £1, the Financial Times reported, citing a person familiar with the situation.
RBS and its NatWest and Ulster Bank subsidiaries have already paid out nearly £71million in compensation to customers, which average out at just £11 to each customer affected.
An extra £750million over the course of three years will be used to upgrade the bank's system in an attempt to prevent a repeat scenario. The bank cut 2012 bonuses by about £6 million due to the slip up.
The bank, which is 81 percent-owned by the UK government, decided to settle with regulators instead of drawing out the case. If it didn't accept the fine would have been £80million.