​Economic contraction, oil price fall won't be as severe as 2008-2009 – Finance Minister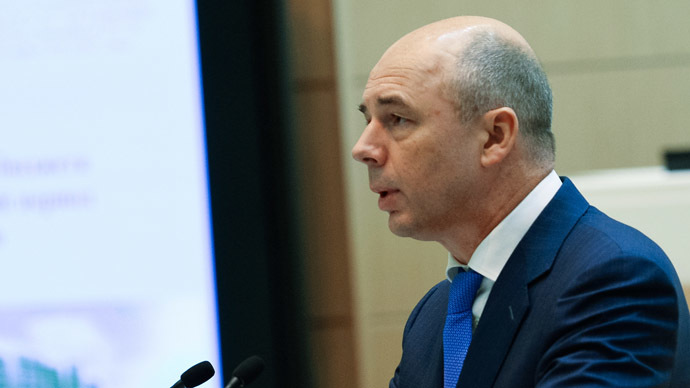 The current economic situation in Russia can't be compared to the time before the global economic crisis in 2008, when Russia's GDP contracted 7.8 percent, says Russia's Finance Minister Anton Siluanov.
"The drop in oil prices and the economic contraction won't be as serious as we had in 2008-2009," Siluanov told Bloomberg. "Growth will recover after the economy adapts to new conditions."
READ MORE: Russia prepared for 'catastrophic' drop in energy prices – Putin
While the growth forecast remains moderate, Russia's economy is still expected to expand in 2014.
The Russian Ministry of Economic Development estimates GDP growth at 0.5 percent by the end of the year. The Central Bank of Russia has lowered its forecast for Russia's GDP growth to 0.3 percent in 2014.
Talking about oil prices, Siluanov said they are more likely to be at $80-90 per barrel in 2015.
However, if the oil slumps to below $60 per barrel, Russian will inevitably fall into recession, said Siluanov, adding that if it happens, it shouldn't last long.
"Recession is inevitable in 2015 if the situation worsens," he said. "If the oil price falls to $60 per barrel, the economy will have negative growth."
The Russian government has to be more creative in its approach to the budget and actively use anti-recessionary tools, said Siluanov. He assured the government will meet its main social obligations. "Nobody plans to revise them, but second-tier priorities will be postponed." he added.
In 2008, as a net exporter of hydrocarbons, the Russian economy was hit by a sharp decline in oil prices. In October 2008 the price of Urals oil dropped below $70 a barrel, and in November that year the Urals price fell below $50 for the first time since January 2007.
You can share this story on social media: