​Russia prepared for 'catastrophic' drop in energy prices – Putin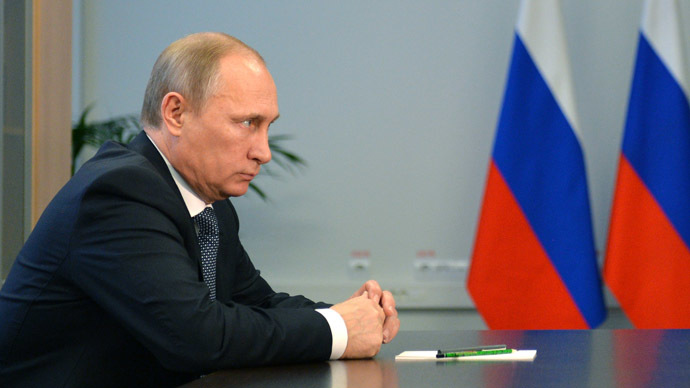 Russia has enough reserves to withstand the turmoil in energy markets and is ready to fulfill all social commitments to sustain the budget and economy, said Russian President Vladimir Putin.
"We're considering all the scenarios, including the so-called catastrophic fall of prices for energy resources, which is quite possible, and we admit it," Putin said in an interview to TASS ahead of the G20 summit in Australia.
He said that all key bodies like the Ministry of Economy, Ministry of Finance, and the government are busy calculating economic development in each of these scenarios.
The president's comment comes at a time when the oil price is dipping below $80/bbl, an important benchmark below which production becomes unprofitable for Russia and most OPEC countries.
READ MORE: Brent tumbles below $80 threshold as OPEC surplus continues
Putin said when the imbalance between capital and good occurs, many countries, especially the ones with developing economies, are the first to be severely hit by crises, unless they have sufficient reserves.
Russian foreign exchange reserves (the world's fifth largest) amount to more than $420 billion.
"A country like ours finds the situation easier to cope with," Putin said.
"…we are producers of oil and gas and we handle our gold and currency reserves and government reserves sparingly. Our reserves are big enough and they allow us to be sure that we will meet our social commitments and keep all the budgetary processes and the entire economy within a certain framework," he added.
Putin added that such imbalances occur for political reasons as well and said he hopes to settle the issue through a constructive discussion.
"I still expect we will have a general discussion [at the G20 summit in Australia] and reach a coordinated decision on changing the situation on eliminating the imbalances for the better."
You can share this story on social media: