Switzerland confirms latest EU sanctions against Russia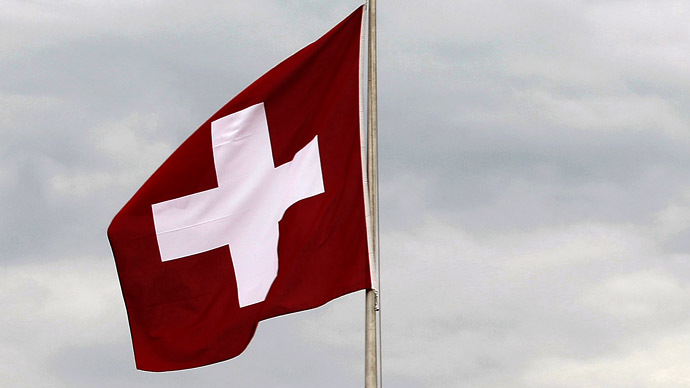 Switzerland has stepped up restrictions against Russia and signed up to the latest package of EU sanctions against the country's largest banks and major oil companies.
"In view of the situation in Ukraine, and following decisions taken by the EU, the Federal Council today decided to adopt further measures to prevent the circumvention of international sanctions," the Swiss Federal Council said in a statement on Wednesday.
Switzerland hasn't formally joined the EU sanctions, but supports the key points. It has tightened up the restrictive measures on five Russian banks and six companies that include the country's biggest lenders Sberbank and VTB, as well as oil majors Rosneft and Gazprom Neft.
READ MORE: EU publishes Russia sanctions list: Energy, finance, defense targeted
There is not a total ban as the EU decided in September, such as including repeat business with "sanctions" documents, or relationships with "dual purpose" companies. Deals can be formally negotiated freely after notifying the authorities.
Switzerland also said 24 new Russians and companies have been added to the list "with whom financial intermediaries are prohibited from entering into new business relationships with, and whose existing business dealings are subject to a duty to notify."
EU sanctions work in Switzerland, and this announcement is merely a confirmation by the Swiss Government, as Vedomosti quoted the head of the Russian office of a Swiss bank.
It's a convenient way not to join the sanctions and let the EU understand that its requests are considered he explained. Swiss banks are not independent as they do not want to risk, fearing that their payments in euro and dollars may be blocked because of the customer, he added.