Russia to carry on defense import replacement even if sanctions are lifted – Rogozin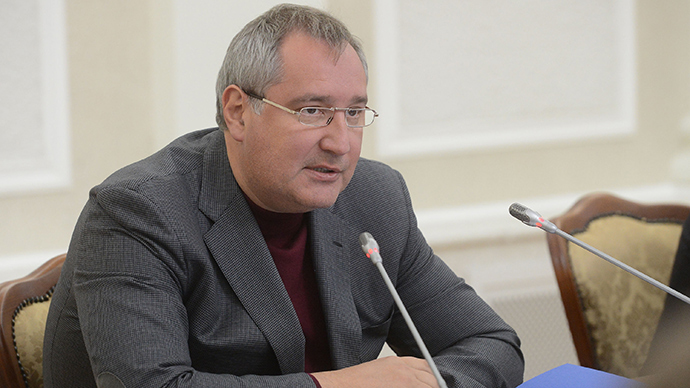 The Deputy PM in charge of the defense industry says that regardless of any developments the country will continue the plan to become independent from foreign arms producers.
"Regardless of the possible easing or even lifting of the Western sanctions against Russia there will be no changes made to the plan of import replacement in the defense industry," Dmitry Rogozin wrote in his twitter on Tuesday.
Вне зависимости от возможного ослабления или даже снятия санкций Запада никаких изменений в план импортозамещения в ОПК вноситься не будет

— Dmitry Rogozin (@Rogozin) November 11, 2014
He has described this plan as having two major directions. The first is to immediately switch Ukrainian products to domestic production, and the second was to counter Western sanctions by organizing Russian production of electronics for the aerospace industries.
However, speaking at a major weapons expo in Moscow this year Rogozin said Russia would continue cooperation with foreign companies and promised state support to those who plan to enter the Russian market. "We have no thought of throwing the country into complete self-isolation, of dropping the iron curtain. It would be a disaster not just for the defense industry, but for the entire technology sector," he said. "The times of sanctions will pass and cooperation needs to remain. And the cooperation will be based primarily on mutual respect," he added.
Also this year the head of Russia's state owned arms exporter Rosoboronexport, Anatoly Isaikin, said that he expected foreign arms sales to remain steady until 2016. Russia sold $13 billion worth of weapons in 2013, with about 37 percent of that aircraft, 26 percent going in air defense systems, 21 percent to tanks and other army weapons, and 12 percent in naval sales.
Another Rosoboronexport official, Igor Sevastyanov, told reporters that he did not expect the arms market to be hurt by the current sanctions. "The sanctions didn't affect our arms markets. They are traditional, and we still have them. The purchases of our arms will not go down," he said.
You can share this story on social media: