​Ukraine out in the cold this winter without coal from Russia, Donbass – Energy Minister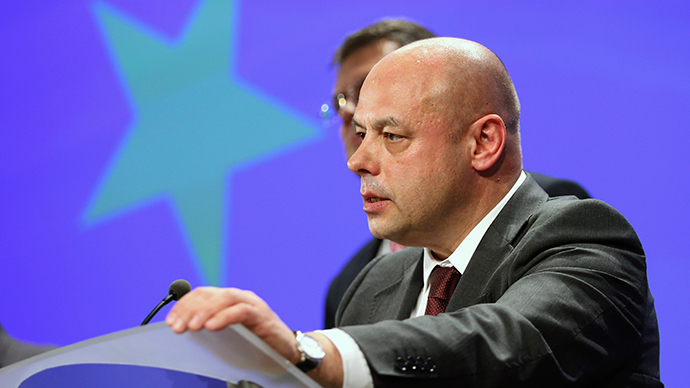 Ukraine doesn't see other options than to buy gas from Russia, or coal from the self-proclaimed Donetsk People's Republic, to keep the country warm this winter, said Yury Prodan Ukrainian Energy and Coal Industry Minister.
"South Africa has refused to maintain further deliveries of coal to us. A new contract can be signed in at least a month and a half. We have no other choice but to turn to Russian suppliers and purchase their coal. The situation with coal supply is threatening. Energy security is at risk," said Prodan at a government session Wednesday.
Ukraine now has just 1.7 million tons of coal reserves, which is critically low.
"There is a risk we won't pull through the autumn and winter, but we continue to look for a way out," he said.
The Prosecutor General's office in Ukraine is investigating executives from the Ministry of Energy and the leading energy companies over coal purchases from South Africa and the funding of coal enterprises in territory beyond the control of Kiev.
READ MORE: Kremlin surprised Poland won't give Ukraine free coal
Yury Prodan has been named as a witness in the case of coal supply from South Africa, and has rejected the allegation of inflated contract prices.
He said that once criminal proceedings were initiated Britain's Steel Mont Trading refused to provide further deliveries of fuel. "Looking at what's happening today, well-known European traders will refuse to supply coal, because shipping or payment can stop at any moment," he said.
Prime Minister Arseniy Yatsenyuk ordered Ukraine's State Security Service (SBU) to clarify the situation with the coal market.
"I asked the SBU to urgently investigate the situation and clarify who is behind the issue of coal market redistribution as it is a matter of national security," he said at the cabinet meeting on Wednesday.
The Energy Minister said American and Australian coal is 15-20 percent more expensive, the price of fuel with the right quality from Vietnam is higher as well. He will continue to look for the best suppliers and will try to resume shipments from South Africa, he said.
In the middle of October Ukraine asked Poland to supply coal charge-free.
You can share this story on social media: