Kremlin surprised Poland won't give Ukraine free coal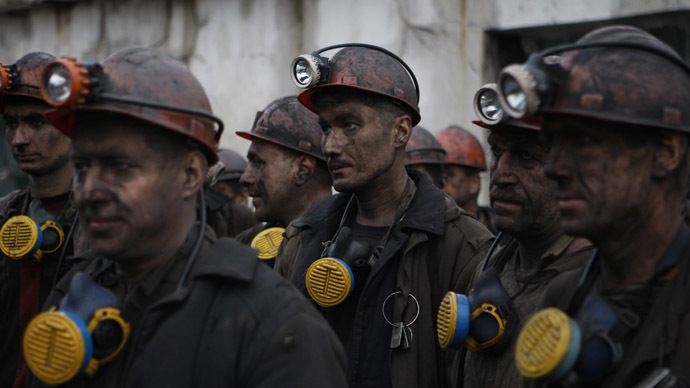 Now that Ukraine wants to receive Polish coal, and not Russian gas, free of charge, the Kremlin said it is surprised at Warsaw's inconsistency towards Ukraine's energy crisis.
"Our Polish partners have reacted in such a lively way to news of Ukraine wanting to get Polish coal almost free of charge," Dmitry Peskov, the spokesman of Russian President Vladimir Putin, said. The Russian President was in Milan Friday with European and Asian leaders at the ASEM summit.
Peskov sees a major inconsistency in Warsaw's attitude towards Ukraine in terms of which resources can be obtained for free and which cannot. The aide told Poland it shouldn't be surprised that Ukraine wants to receive coal without paying, since Poland thinks that giving Ukraine Russian gas for free is fair.
On Thursday, Poland's Deputy Prime Minister Janusz Pehochinsky expressed disappointment that Ukraine hasn't yet paid for 100,000 tons of Polish coal.
Poland said it will provide Ukraine with coal as it faces an energy pinch in the lead up to winter. Poland has 10 million tons of unsold coal, which Warsaw blames on a flood of Russian imports.
Ukraine is one of world's top coal consumers, and home to the 7th largest reserves. However, coal production in Ukraine has suffered as a result of war in the Donbass region, where 90 percent of the country's coal mines are located. Most have closed down because of the fighting.
According to Peskov, Thursday's report from Poland has shed light on the gas conflict between Russia and Ukraine.
"This is the best illustration of what's going on in the gas sphere. The Poles were greatly impressed and did not conceal their shock. But still they can fully understand the desire to have gas free of charge."
The "free gas" Peskov is talking about is the over 11.5 billion cubic meters of Russian gas Ukraine has imported, but not paid for.
In June, Gazprom switched off gas to Ukraine after Kiev refused to pay off its $5.3 billion debt or agree to price negotiations. In 2013 Ukraine used 50 billion cubic meters of gas to heat its homes and factories.
More gas discussions are to follow, as Russian Energy Minister Aleksandr Novak and the head of Gazprom Aleksey Miller are part of the Russian delegation currently in Italy for talks.
You can share this story on social media: