Europe needs new policy to escape deeper crisis – BRIC 'prophet'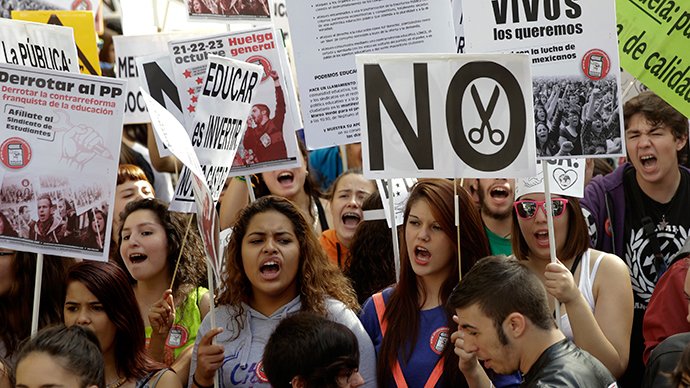 Economist Jim O'Neill, who coined the term BRIC in 2001 to describe the world's successfully developing economies, has been describing the economic challenges Europe may face in the near future.
"Europe needs a new policy. Berlin, Paris and primarily Brussels are not thinking outside the box. They are constantly talking about Europe's home market which actually doesn't even exist," said O'Neill in an interview with WirtschaftsWoche Heute.
In 2001 O'Neill coined the BRIC acronym for Brazil, Russia, India and China – the four rapidly developing economies. He also predicted the changes in global economic power and the booming growth of the four economies.
The European economy has increased 0.2 percent in the last decade and 1.5 percent recently. O'Neill believes it isn't capable of more, as demographics and production are at their lowest levels, and politicians seem to have no options to propose for growth. However, he said further deterioration in the European economy is far from certain.
READ MORE: Eurozone inflation slumps to 5yr low risking triple-dip recession
Those who move from one country to another face double taxation, problems with social or medical insurance and numerous duties. O'Neill believes things need to be changed if Europe is to meet the new challenges, such as the global competiveness represented by prospering economies such as the BRICS countries.
Talking about changing course, O'Neill particularly mentioned Germany which has slashed its growth forecasts for 2014 and 2015 as industrial output slows and business confidence declines due to the geopolitical crises.
"The government of Angela Merkel has recently been working in a definitely wrong direction", O'Neill said "I hope German reforming policy of the last decade won't come to naught."
READ MORE: German business blues as confidence hits 6-month low
Weak eurozone macroeconomic data released Wednesday has emphasized the area's sluggish recovery. The euro is very close to its lowest level for two years against the dollar. In the last 6 months, the single European currency has depreciated more than 10%, and most market watchers expect it will end the year at $1.20.
European share indexes declined on Wednesday after the Bank of England sharply lowered its forecast for economic growth and inflation.
You can share this story on social media: