Russia can drill in Arctic, even without Exxon – energy official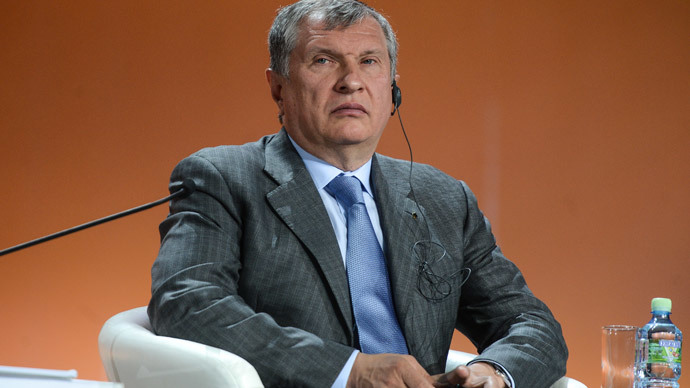 Drilling in the Kara Sea will continue into next year, even if sanctions prevent US firm ExxonMobil from participating, Russia's Deputy Energy Minister Kirill Molotsov said Monday.
According to Molotsov, Russia can independently go ahead with the necessary drilling in the Kara Sea in 2015 with the help of drilling platforms owned by Russian companies. Russia's largest oil company, Rosneft has opened a large deposit of oil and gas in the area.
"In total, we have about eight units of 100 percent Russian-owned platforms," the deputy energy minister said.
In the event Exxon leaves, work in the Arctic will continue, Rosneft CEO Igor Sechin has confirmed.
"Of course we'll do it on our own and attract the necessary technologies and different partners who don't have limitations on cooperation," the Rosneft CEO said in an interview with Bloomberg News.
On September 12, the US banned Western companies such as BP, Shell, Exxon, and Total from working on Arctic, deep-sea, and shale oil projects in Russia in an attempt to punish Moscow for its perceived meddling in the Ukraine conflict.
At the same conference, Molotsov also said that the Russian government is prepared to financially support energy companies such as Rosneft that are feeling the squeeze of sanctions. Other energy companies sanctioned are Gazprom (but only by the US), Gazprom Neft, Lukoil, Transneft and Surgutneftegaz.
Rosneft and Exxon launched a new drilling well, Universitetskaya-1, in the Kara Sea on Saturday. However, Exxon will have to wind down operations before the October 10 deadline set by the US government. Exploration and development will have to be continued by Rosneft without Exxon, or be put on hold until sanctions are lifted.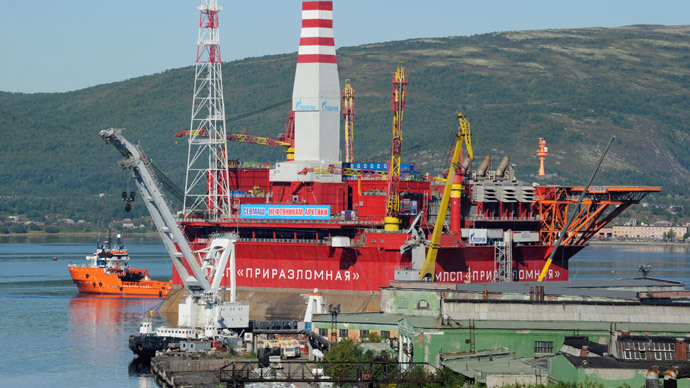 Billion-barrel field
On Saturday, Rosneft's CEO Igor Sechin, along with Russian President Vladimir Putin, were present at the unveiling of the northernmost oil well in the world, which is estimated to have cost over $700 million. Oil output from the field may begin in the next five to seven years, Sechin said.
Though no exact estimates are available to date, experts believe it could hold up to 1 billion barrels of oil or crude equivalent, bigger than offshore reserves in the Gulf of Mexico, Alaska or Canada. There are also more than 300 billion cubic meters of recoverable gas reserves.
Recoverable oil is just important to Rosneft as to ExxonMobil, both of which are facing production shortages, and need to find new sources to replace old and depleted ones. Russia and the US are neck-and-neck in claiming to be the world's biggest oil and gas producer, a title Russia currently claims but America is close to taking over.
The Kara Sea field will be named "Pobeda" or "Victory."
"We will continue drilling here no matter what," Sechin told Bloomberg News.
Both Rosneft and Sechin are targets of the US and EU sanctions against Russia.
You can share this story on social media: