Russia has enough resources to weather sanctions - Economy Minister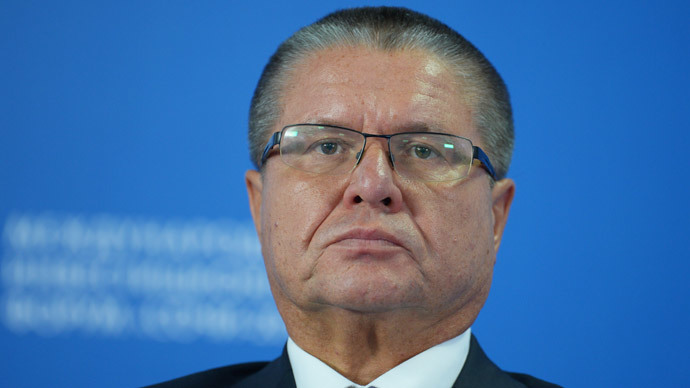 The Russian government plans to look within Russia as well as Asia to help sustain the blow of Western sanctions, Russia's economy minister said. Internal sources will provide a substitute for Western capital markets.
A new scheme of internal funding will include tapping into Russia's $87.97 billion National Welfare Fund as well as pension funds, Economy Minister Aleksey Ulyuakaev said in an interview with RT at the Sochi Investment Forum on Friday.
Access to the global capital market is nearly shut off after the US and EU unleashed sanctions barring Russian state-owned companies from long-term borrowing.
For Russian companies, this means that support has to come from the Russian government.
"We have our reserves. We have the National Welfare Fund which is used for big infrastructural projects, but it could also be used for additional capitalization of banks," Ulyukaev said.
These sources have enough capital for the needs of the economy in the medium term, meaning a period of about 3 years.
On Thursday, President Vladimir Putin announced that Russia will embark on a program of import substitution in order to protect and develop domestic markets, which Ulyuakev believes will help Russia increase GDP in the medium-term.
"Our measures should be concentrated on our consumers and our producers," Ulyukaev said.
Besides internal moves, Moscow will also look to its eastern neighbors to make up for the lack of Western participation in Russian business. Increasing economic relations with China and other Asian countries remains a priority, as does continuing cooperation with Europe.
"We are not Leaving Europe for Asia - we have to find a new balance. Our trade turnover with Europe is more than $400 billion. Our trade turnover with China, Korea, Japan and the most rapidly developing part of the world is just $170 billion. This is a great imbalance, so the challenge is to have more balanced relationships with Europe and Asia."
Russian trade with Europe will be affected as Russia consolidates its relations with advanced Asian economies.
Demise of the WTO
Ulyukaev agreed with President Vladimir Putin that sanctions which target Russia are a direct violation of the World Trade Organization's (WTO) principles, and that Russia needs to continue to defend its economy with protective measures.
"This is against the rule of free competition of goods and services on the market. It means that somehow our Western partners are looking to weaken the organization."
Western allies have violated the core principles of the WTO, which undermines its authority and may lead to its demise, Ulyuakev said.
READ MORE: Ruble hits record low as West waits for Russia's response to sanctions, oil recedes
The ongoing crisis in Ukraine has dealt a big blow to the Russian economy: capital has diminished and foreign investment is down. However, the minister remains optimistic that the ruble will recover by the end of the year, after hitting historic lows in the past week.
"In our forecast, we think by the end of the year, there will be an appreciation of the ruble."