Ruble hits record low as West waits for Russia's response to sanctions, oil recedes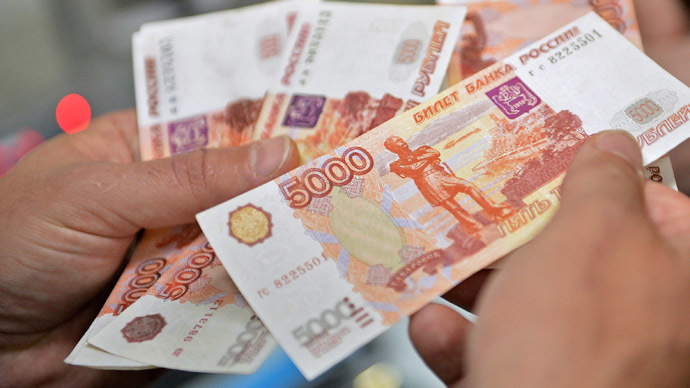 The Russian ruble fell to a new record low against the US dollar, passing the 38 units to the dollar benchmark, after the EU and US rolled out new sanctions paired with dropping oil prices. Investors are uneasy on what Russia's response will be.
The currency slid to 38.09 at 3:00pm in Moscow, pushing through the 38 ruble threshold for the first time, and setting a new record low. The ruble has lost 14 percent against the US dollar since the beginning of 2014.
Against the euro, the ruble weakened to 49.35, losing more than 0.5 percent, but not dipping below the record low of 50.93 set on March 14.
Brent crude fell to $96.42 per barrel, down 0.7 percent.
On Friday the US widened sanctions against Russia to include two of the country's largest businesses - the gas major Gazprom and the country's number one lender, Sberbank.
Moscow has promised equally strong retaliatory measures in response, but has yet to announce anything official. Prime Minister Dmitry Medvedev hinted Russia may close the country's airspace, and a presidential aide of Vladimir Putin said the counter sanctions could include a ban on the import of cars and retail goods.
"The second reaction will follow soon, depending on what Russia does. If our government refrains from radical steps, we can expect the (ruble-dollar) pair to return to 37.50," Natalia Samoilova, head analyst at the Golden Hills-Kapital investment firm in Moscow told Reuters by email Monday.
The sharp devaluation comes at a time of economic uncertainty in Russia, as gross domestic product growth is projected to be 0.5 percent, according to the Ministry of Economic Development's latest August estimate.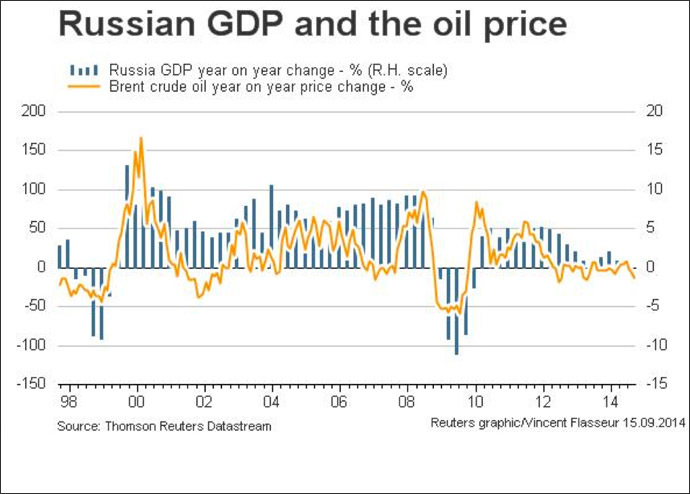 The Russian Central Bank wants the overvalued ruble to be free-floating by 2015, and has loosened its monetary controls over the volatile currency.
The bank has decided to decrease currency interventions to artificially prop up the falling currency, unless an extreme situation arises.In March, as tensions in Ukraine reached a peak, the Central Bank spent over $25 billion to support the ruble.
Economy Minister Aleksey Ulyukaev has advocated a "special mechanism" that would see the government and the Central Bank work together to set inflation targets. The Central Bank has already missed its inflation target of 5 percent for 2014, as the rate for 2014 is estimated to fall between 7.0 and 7.5 percent, the Russian Central Bank said on Friday.
You can share this story on social media: