New Canadian sanctions 'unacceptable' - Moscow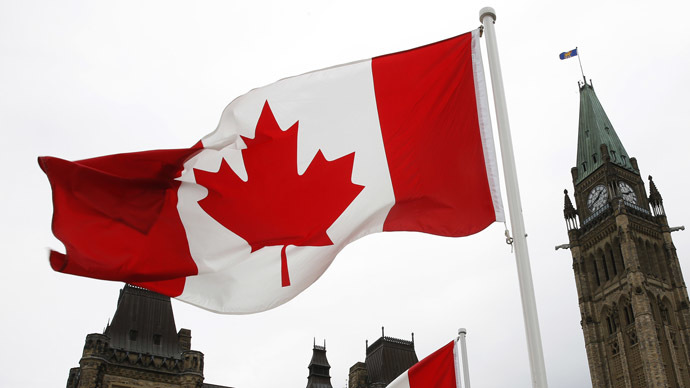 Canada has expanded its sanctions against Russia to include the country's largest lender Sberbank, and five other companies, as well as five individuals. Russia plans to retaliate against the measures.
The new economic sanctions and travel bans are meant to curb Russia's perceived involvement in the crisis in eastern Ukraine, Foreign Affairs Minister John Baird told Canada's House of Commons on Tuesday.
"The sanctions imposed in coordination with our other allies are without a doubt having an effect on the Russian economy," John Baird is quoted as saying on the ministry's website.
The new round of Canadian sanctions targets Sberbank, the country's biggest bank, and companies that produce military weapons and equipment, such as radar and missiles.
"Another package of Canadian sanctions imposed on Russia will be studied, these unacceptable actions will not be left without retaliatory measures," Russian Deputy Foreign Minister Sergei Ryabkov said Wednesday.
Moscow has promised equally strong retaliatory measures, but has yet to announce anything official. Prime Minister Dmitry Medvedev hinted Russia may close the country's airspace, and a presidential aide of Vladimir Putin said they could include a ban on the import of cars and retail goods.
On August 7 Moscow put in place a food ban against agricultural imports from Canada, as well as the EU, US, Norway, and Australia which is estimated to block the equivalent of $9 billion in imports.
In March, Russia imposed a visa ban on 13 Canadian officials.
Companies coming under the new Canadian sanctions include the Mytishchi Machine Building Plant, the Kalinin Machine Building Plant, the Tikhomirov Scientific Research Institute of Instrument Design, the Dolgoprudny Research Production Enterprise, and the Altair Marine Scientific Research Institute of Radioelectronics.
Individuals affected by the new sanctions are Russian Deputy Defense Minister Army General Dmitry Bulgakov, and Colonel-General Yury Sadovenko, First Deputy Chief of the Russian Armed Forces General Staff, Central Military District Troops Commander Colonel-General Nikolai Bogdanovsky, and Russian Ground Forces Commander Colonel-General Oleg Salyukov.
Canada's move follows the US and EU sanctions released September 12 which especially intends to curb Russia's energy sector.
You can share this story on social media: