Russia imposes retaliatory sanctions against Canada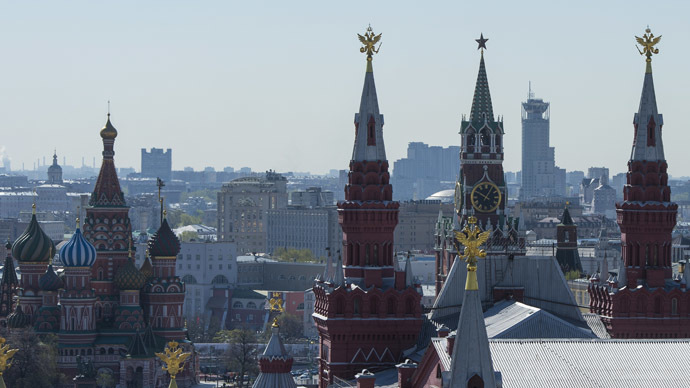 Moscow has imposed sanctions on Canada in response to sanctions that Ottawa earlier introduced against some Russian officials in connection with the situation in Ukraine, the Russian Foreign Ministry has said.
"This step comes in response to unacceptable actions by the Canadian side which seriously hurt bilateral relations," the Ministry's spokesman, Aleksandr Lukashevich, said.
The sanctions were slapped on 13 high-ranking Canadian officials, lawmakers and public activists.
Russia, however, remains open for constructive and honest cooperation with Canada, which was notable for its pragmatism and a large area of mutual interests, particularly regarding Arctic region issues, Lukashevich said.
"But we need this cooperation as much as Ottawa does. That said, we make no secret that we will react accordingly to unfriendly moves – no matter what motives they are explained by. We hope that Canadian officials and politicians will draw adequate conclusions," the diplomat added.
Moscow "regrets" that Ottawa ignored the free declaration of the will of the people in Crimea, the overwhelming majority of whom decided in favor of reunion with Russia at the March 17 referendum, Lukashevich said. He underlined that the voting was held "in full accordance with international law and the UN Charter." But Canada chose to support current "illegitimate regime in Kiev."
The list of the Canadian citizens who are banned from entering the territory of the Russian Federation was published Monday on the Foreign Ministry's website. It includes:

1. Christine Hogan – foreign affairs and defense policy adviser to the Prime Minister

2. Wayne G.Wouters - Clerk of the Privy Council and Secretary to the Cabinet

3. Jean-Francois Tremblay – Deputy Secretary to the Cabinet

4. Andrew Sheer – House of Commons Speaker

5. Peter Van Loan - faction leader of the Conservative Party in the House of Commons

6. Raynell Andreychuk – the chairwoman of the Senate's committee on Foreign Affairs and International Trade

7. Dean Allison – the chairman of the Committee on Foreign Affairs and International Development, House of Commons

8. Paul Dewar – deputy chairman of the Committee on Foreign Affairs and International Development, House of Commons

9. Irwin Cotler – vice-chairman of the Subcommittee on International Human Rights of the Standing Committee on Foreign Affairs and International Development, House of Commons

10. Ted Opitz – Conservative MP

11. Christia Freeland – Liberal MP

12. James Bezan – Conservaite MP

13. Paul Grod – President of the Ukrainian Canadian Congress
Last Tuesday, Canada joined the US and the EU in introducing sanctions against Russian and Ukrainian officials over the referendum in the Autonomous Republic of Crimea on the Black Sea. The sanctions, which included travel bans and asset freezes, targeted 10 people. Among them, was the Russian Deputy Prime Minister Dmitry Rogozin, Presidential aide, Vladislav Surkov, the Speaker of the upper house, Valentina Matvienko, as well as Crimea's leader, Sergey Aksyonov, and former Ukrainian presidential chief of staff, Viktor Medvedchuk.
You can share this story on social media: