​Rosneft may sell almost 90 gas stations to leading commodity trader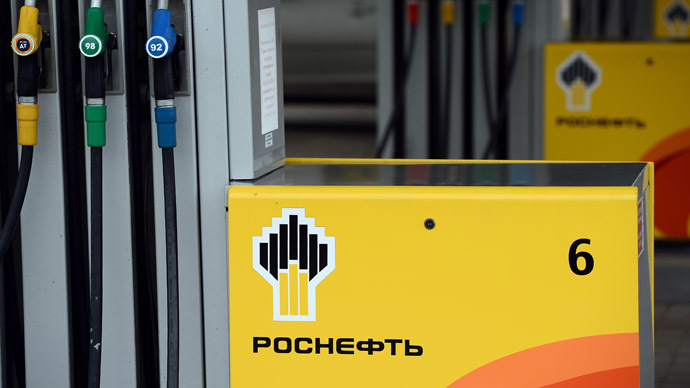 Rosneft may sell its gas stations in Central Russia to Trafigura, one of the world's biggest commodity traders. Russia's anti-monopoly watchdog is pressing Rosneft to scale down its regional dominance created by the acquisition of TNK-BP.
Themega dealbetween TNK-BP and Rosneft made the Russian company the world's biggest traded oil company. It also drove its share in fuel sales in five Russian regions across Russia above 50 percent
"Currently Rosneft has about 85-90 petrol stations for sale. The company would like to sell them all to one buyer, and Trafigura has long been a good and reliable partner with Rosneft," Kommersant cites a source familiar with the situation.
In August Rosneft said about 15 of its 101 gas stations up for sale had been disposed of.
Rosneft has not given any details of the new sale saying only that the deal must be closed by the end of the year. However the "nature of the assets varies significantly," says the source.
"Some gas stations are absolutely new and can cost several million dollars, but some are in the worst condition. The company is also offering to supply them its fuel," the source added.
If the rest of the gas stations are sold in one lot, the deal will be estimated at "about a $100 million." One of the sources says that "the negotiations with Trafigura were conducted some time ago, and now tender has been selected as the selling option."
Trafigura is Dutch-based commodity trader with a $133 billion turnover in 2013. Subsidiary Puma Energy sells and stores fuel; it currently owns and manages about 1,800 gas stations in 48 countries, mainly in Central America, Africa and Australia.