China, Russia reported to build huge seaport in North Asia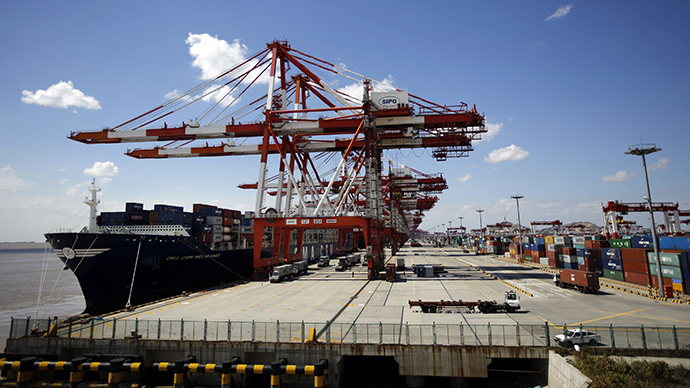 China and Russia are to build one of the largest ports in northeast Asia on Russia's Sea of Japan coast, Chinese media reports. It is the latest step by Beijing and Moscow to bring their economies closer, and diversify from Western influence.
The new seaport will be located in Russia's Far East, just 18 kilometers away from the Chinese border and will be capable to handle up to 60 million tons of cargo a year, China's state-run People's Daily Online reported.
The deal between the two countries was signed at May's Conference on Interaction and Confidence Building Measures in Asia (CICA) in Shanghai, the report said.
Chinese booming domestic consumption makes the country search for ways to diversify its sources of energy. Russia, in turn, is seeking to refocus its trade towards Asia from western markets amid the tit-for-tat sanctions over the crisis in Ukraine.
In August the two countries agreed to set up a special logistics center which will allow to sell fruit and vegetables directly to Russia, which is expected to offset any negative effect of the Russian food embargo.
READ MORE: Russia bans agricultural products from EU, USA, Australia, Norway, Canada
On September 1 Russian President Vladimir Putin Chinese Vice Premier Zhang Gaoli have launched the construction of the first part of Gazprom's 'Power of Siberia' pipeline.
The construction follows a historic gas deal signed in May which will provide the world's fastest growing economy with 4 trillion cubic meters of natural gas it needs to keep pace for the next 30 years.
In the search for financial independence
Since the US introduced its first sanctions in March, Russia has sped up efforts to get away from the Western financial system. In the latest move, Russia confirmed on Wednesday it is planning to join forces with China and create an alternative to the international banking transaction system SWIFT (Society for Worldwide Interbank Financial Telecommunications).
"Yes, we have discussed and we have approved this idea," Russia's First Deputy Prime Minister Igor Shuvalov told PRIME on Wednesday after negotiations in Beijing.
On top of that, Russia and China are actively discussing the creation of an independent rating agency, Shuvalov said, adding that concrete proposals will be made by the end of the year.
Meanwhile, China's UnionPay payment system, a version of Visa and MasterCard, is ready to provide the infrastructure for Russia to establish its own payment system.
You can share this story on social media: