Business leaders cast doubt on Scottish independence in open letter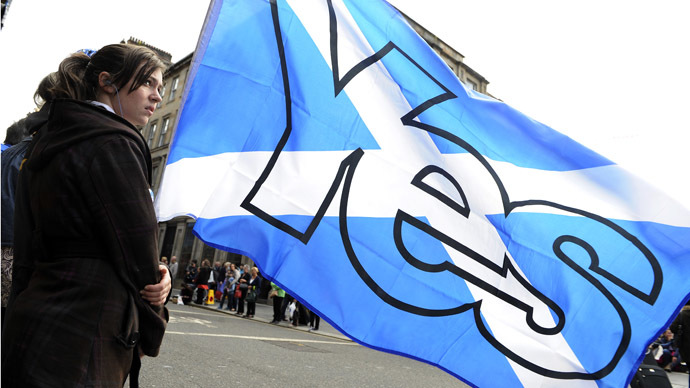 ​More than 100 business leaders have voiced their skepticism over Scottish independence, arguing a clear case has yet to be made. The heads of UK's largest businesses said the outcome of the September 18 referendum will affect generations to come.
In an open letter in the Scotsman newspaper 132 businessmen argue that Scotland, which has a $250 billion economy and a population of just over 5 million, is better off sticking with Britain's $2.5 trillion economy and 63 million people.
"Uncertainty surrounds a number of vital issues including currency, regulation, tax, pensions, EU membership and support for our exports around the world - and uncertainty are bad for business," the letter, signed by a sizable number of Scottish company heads, says.
The letter argues that Scotland's recent success; record growth in investment and high employment are both connected to integration with the UK, and that separation would put progress at risk.
"The United Kingdom gives business the strong platform we must have to invest in jobs and industry. By all continuing to work together, we can keep Scotland flourishing," the business leaders wrote.
The open letter was organized by Keith Cochrane the chief executive of the Glasgow-based engineering firm Weir Group, who joins a growing coterie of businesspeople publicly speaking out on the issue, but in a personal capacity.
"Our conclusion is that the business case for independence has not been made."
On September 18 Scotland will vote "yes" or "no" to ending its more than 300 year union with England.
A second televised debate was held on Monday between First Minister of Scotland and leader of the Yes Scotland campaign Alex Salmond and Alistair Darling who leads the Better Together campaign.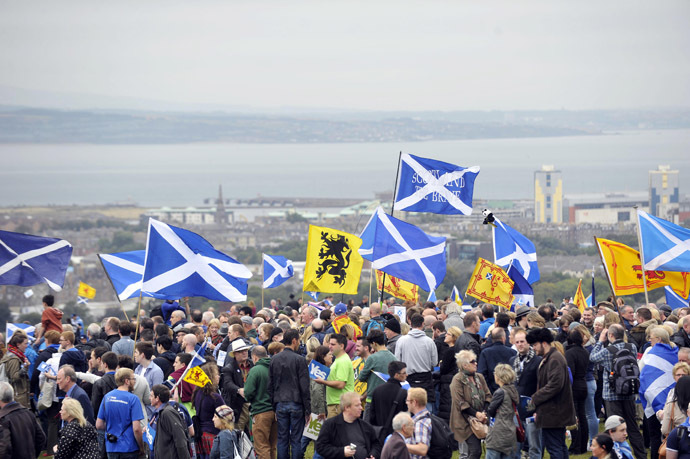 Banks weigh in
The chairman of HSBC Holdings plc – the world's second largest bank - Scottish-born Douglas Flint, recently wrote a column in the Daily Telegraph warning of the financial dangers of Scotland's independence
Flint warned of massive capital flight that could ensue after Scotland is forced to leave sterling, which Flint describes as an "anchor of financial stability." HSBC is a British multinational bank headquartered in London.
However, former Royal Bank of Scotland (RBS) chief Sir George Mathewson said that independence is an "opportunity not a threat" to business, and that most "Scottish" banks already have stronger ties to London.
"Banks such as RBS and Lloyds Banking Group have strong Scottish connections but they can scarcely be described as Scottish banks. In reality they are run from London, and that is where they are regulated. The customers, assets and ownership are global, even if the holding company happens to be registered in Edinburgh," Mathewson wrote in a Financial Times op-ed.
In 2008, the British government bailed out RBS, as well as HBOS - a direct subsidiary of Lloyds Banking Group - Scotland's two largest banks.
Mathewson estimates that the UK government already owns 80 percent of RBS after the bailout. Unconfirmed reports from bankers at RBS have said it will switch headquarters to London in the case of a "yes" vote.
If the referendum goes through, an independent Scotland would be expected to settle its share of government debt and make any necessary reimbursements, both decisions which would have to be made by the new Edinburgh government.
Together- Lloyds Banking Group, Royal Bank of Scotland (RBS), HSBC and Barclays – dominate the UK's annual £10bn banking sector.
RBS was founded in Edinburgh in 1727, and before the 2008 crisis, was one of the largest banks in the world.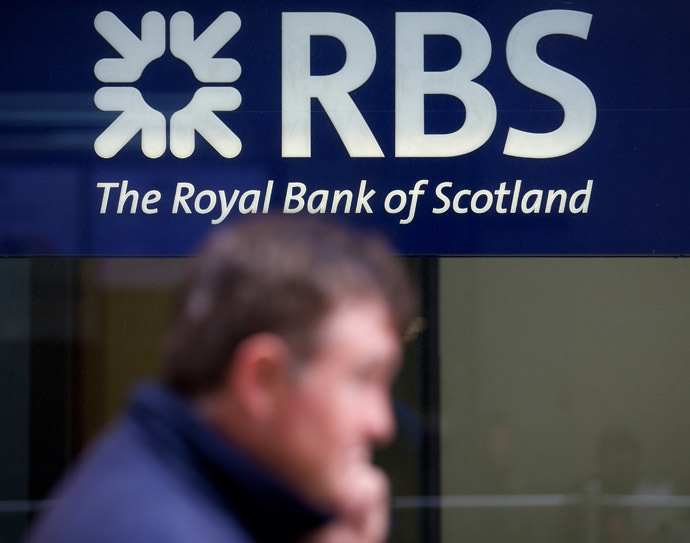 Whose oil is it?
CEOs from the UKs top oil companies, Anglo-Dutch multinational Royal Dutch Shell and London-based BP, have both spoken out against Scottish independence.
Scotland has claimed the nation of 5 million will benefit from reclaiming North Sea oil and gas reserves, which Alex Salmond has said would be worth £300,000 for every Scottish resident.
Ben van Beurden, the CEO of Royal Dutch Shell said he prefers Scotland remain part of the United Kingdom due to the risk and uncertainty it would present to the energy industry.
BP CEO Bob Dudley warned his company would face higher costs amid currency uncertainty if the referendum were to pass.
The North Sea oil shelf lies under Scottish waters but is mostly extracted and operated by UK companies. If Scotland were to gain independence, Scottish oil and gas groups Cairn Energy, Dana Petroleum, Britoil, and Wood Group might have a chance to develop. The lucrative oil and gas industry is estimated to be worth over £200 billion.
You can share this story on social media: