Shell exec becomes second energy chief to warn against Scottish independence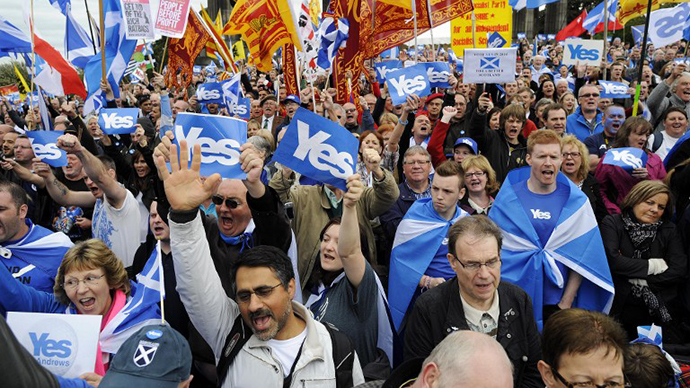 The chief executive of Shell oil company has admitted that he would rather Scotland not gain independence from the United Kingdom because of the risk and uncertainty it would present to the energy industry.
Ben van Beurden's opinion is especially important because Shell is such an important player in the North Sea oil and gas fields off the coast of Scotland. His is the second energy company to warn that a vote for independence on September 18 could be an issue for energy giants.
"We'd like to see Scotland remain part of the United Kingdom," he said during a Shell conference on Wednesday, as quoted by BBC. "We're used to operating in uncertain political and economic environments. But, given a choice, we want to know as accurately as possible what investment conditions will look like 10 or 20 years from now."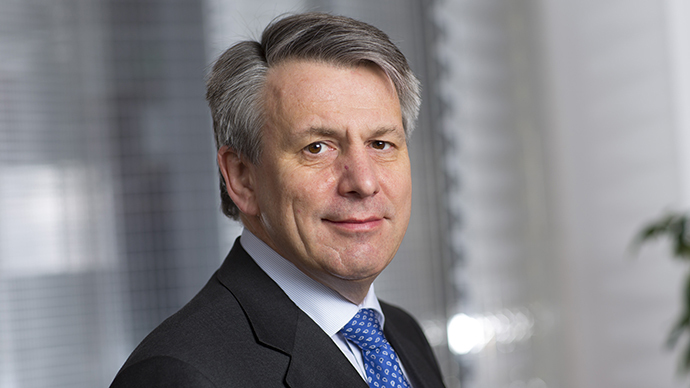 Last month, the chief executive of BP asserted that "all businesses have a concern" about Scotland "drifting away" from the UK. Bob Dudley said it is a near certainty that BP would face higher costs amid currency uncertainty if the referendum passes.
Other executives, while not speaking so bluntly, have admitted skepticism after a review by George Osborne of the Bank of England said that agreeing on a currency based on the pound after the referendum passes would be "unworkable."
However, organizers of the pro-independence 'Yes Scotland' campaign quickly said that Dudley's comments were misplaced.
"With independence, the continued use of sterling has the overwhelming support of the people of Scotland and the public in the rest of the UK," a spokesman told reporters.
While public opinion has fluctuated since the announcement that a referendum would take place on September 18, the most prominent issues are how to handle military arrangements, the unpredictability of what will happen to the Scottish economy, and if separation would sour relations between Scotland and the rest of Europe.
An Ipsos poll released to the Guardian earlier this week revealed that 52 percent of Scots believe that a 'yes' vote to the referendum would weaken the pound. The same number of Scottish respondents, as well as 53 percent in England and Wales, said they believe the Scottish economy would be hurt by independence.
First Minister of Scotland Alex Salmond, one of the most prominent Yes Scotland activists, said earlier this week that George Osborne's speech warning of currency uncertainty is to be expected when so many business interests are at stake.
"From the myopic perspective of the Westminster elite, Scotland is last among equals. And every time we hear one of these interventions, telling us there are things we can't do, it elicits a clear response in Scotland – yes we can," he said. "On referendum day, all of the people of Scotland, for the first time, will be truly sovereign. Everyone will have an equal say in making the decision."
You can share this story on social media: