'Nearly impossible' for an independent Scotland to join EU, says EC President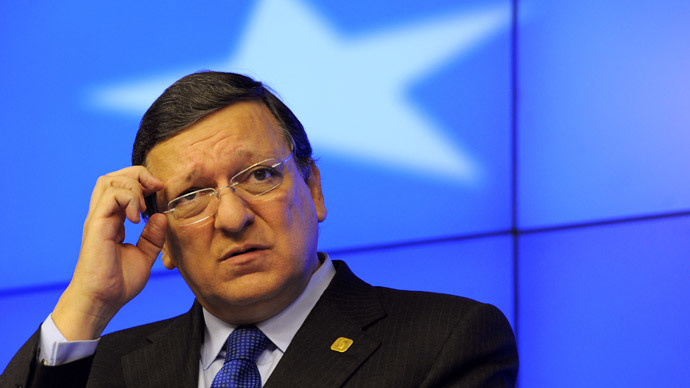 An independent Scotland would find it "difficult, if not impossible" to gain EU membership and obtain the acceptance of other EU member states, according to European Commission President Jose Manuel Barroso.
"In case there is a new country, a new state, coming out of a current member state, it will have to apply and... the application and the accession to the European Union will have to be approved by all the other member states of the European Union," Barroso said in an interview with the BBC's Andrew Marr Show on Sunday.

Barroso was anticipating the international situation that may follow in the wake of Scotland gaining independence from the UK following a referendum due for 18th September this year. The question 'Should Scotland be an independent country?' will be posed to the nation.

Barroso was skeptical that other states will want to offer support for their desired EU membership bid. "We have seen that Spain has been opposing even the recognition of Kosovo, for instance, so it's to some extent a similar case because it's a new country and so I believe it's going to be extremely difficult, if not impossible, a new member state coming out of one of our countries [getting the agreement of other existing EU member states]."

The Scottish Government has previously declared its intention to seek EU membership in the 18 months following the referendum. Scottish ministers generally think an agreement should be reached while the country remains part of the UK, according to the Government's White Paper on independence.

Scotland's Deputy First Minister Nicola Sturgeon was deeply riled by Barroso's statements, branding them "preposterous," according to the Guardian.

"…As the ridiculous comparison with Kosovo illustrates. Scotland is already in the EU and has been for 40 years," Sturgeon stated. "The question of Scotland's independent membership of the EU is a matter for the democratic wishes of the people of Scotland and the views of other member states – not the European commission."

She went on to point out that no member state has yet said they would veto Scottish membership.

On Monday, Scotland's First Minister, Alex Salmond reiterated Sturgeon's sentiment in a speech to business leaders in Aberdeen on Monday, pointing out that no EU country has said that it would block Scottish EU membership.

On Friday, Salmond, accused the three major parties in the UK government of 'bluff, bluster and bullying' over the debate concerning a possible England-Scotland currency union – an ongoing matter of dispute. UK Chancellor George Osborne stirred controversy two days earlier when he said that a formal currency union would be ruled out if Scotland gained independence.

"If Scotland walks away from the UK, it walks away from the UK pound," Osborne said at a speech in Edinburgh on Thursday, in his boldest attempt to keep Scotland from leaving the UK.
Salmond said that the alternative to Osborne is for Scotland to take control of its own destiny.
You can share this story on social media: