Russia's food sanctions have "benign" effect on economy – S&P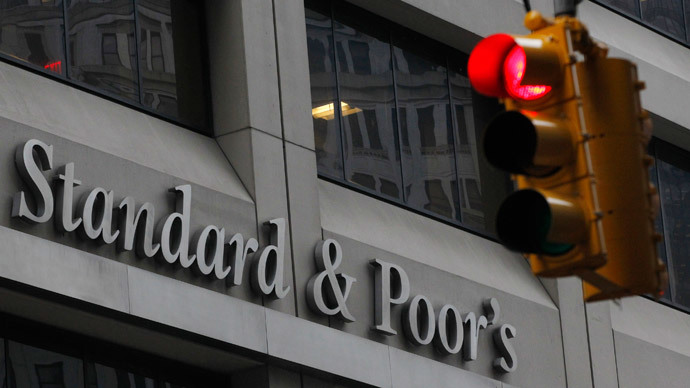 Standard & Poor's Ratings Services said Russia's one-year embargo on agriculture imports will not hurt domestic retailers' credit ratings.
According to S&P, Russia's food ban shouldn't affect major supermarket chains such as Lenta, Magnit, and X5.
All three retailers are listed on the London Stock Exchange, with Lenta joining most recently after their initial public offering in February. Standard & Poor's doesn't anticipate the companies will experience any significant problems with profitability in the next 12 months, either.
The report, called "Ratings on Russian Food Retailers Are Unaffected For Now By Russia's Food Imports Ban" sees the major supermarkets surviving the food ban due to their large size and ability to negotiate prices with suppliers.
Smaller regional or local competitors may have more difficulty in negotiating deals.
READ MORE: Who is hit hardest by Russia's trade ban?
However, S&P does see the counter-sanctions driving up overall prices of imported goods.
Instead of hitting local Russian retailers, the food ban will hurt European countries with strong trade ties with Russia, such as Poland, Norway, the Netherlands, and Spain.
Russia introduced a ban against imported agricultural products from the US, EU, Norway, Australia on August 7. Later, the government added exceptions which included items such as proteins and dietary supplements that are not easily substituted.
The US and its allies began imposing sanctions against Russia over its perceived role in the Ukraine crisis, most recently targeting key Russian sectors - finance, energy, and the defense industry.
In an earlier note, the ratings agency said sanctions against Russia's energy and banking sectors won't have a direct immediate impact on either credit or profitability.