Russia excludes dietary milk, some vegetables from blacklist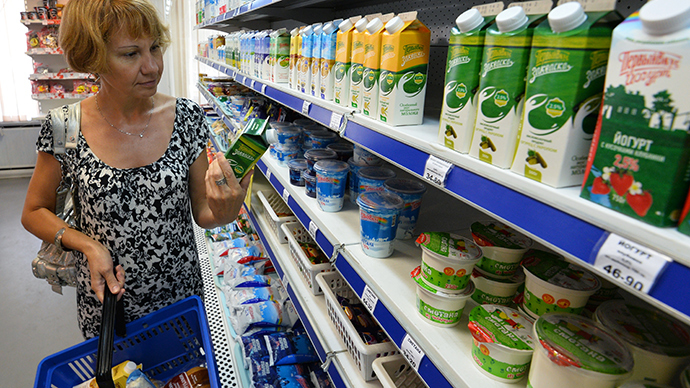 The Russian government has amended its list of banned agricultural products, by removing lactose-free milk and dairy products, young salmon and trout, as well as some vegetables and nutritional supplements from the list of restricted imports.
Seed potatoes, onions, and hybrid sweet corn can now be imported from Western countries after falling under Russia's food ban in early August.
The exceptions to the list also include dietary supplements that come from plants and vegetables like vitamins, protein powders, and others.
The government decree was signed by Prime Minister Dmitry Medvedev on Wednesday.
On August 7 Medvedev instigated the ban on imported beef, pork, poultry, fish, cheese, milk, and fruit vegetables from Australia, Canada, the EU, the US and Norway.
Earlier this week a group of Russians filed a petition to the PM urging products needed for "special dietary purposes," such as lactose or gluten free, be excluded from the blacklist.
The group said gluten- and lactose-free products made by Valio, as well as meat products and grocery of other European producers with special markings "didn't have alternatives manufactured in Russia, and was the only lactose-free and gluten –free nutrition for children and adults diagnosed with coeliacia."
Norway will welcome a reversal on the decision to ban seafood. Russia is the country's largest seafood export market. In 2013 Norway's seafood exports were $1.04 billion, about 10 percent of which went to Russia.
Aside from vital dietary and health supplements, Russia says it is ready to try and replace foreign goods with domestically produced items.
The bans on food provide a unique opportunity for Russia to develop its own facilities and production centers, instead of relying on imports.
You can share this story on social media: