Finnish dairy producer Valio to keep production in Russia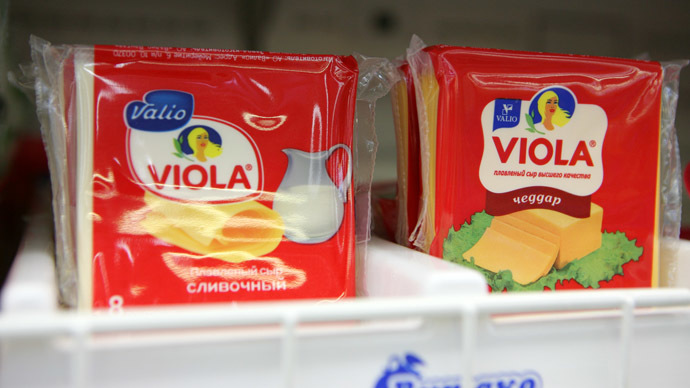 ​Factories in Russia owned by the Finnish dairy company Valio will continue operating despite Thursday's import ban on foodstuffs including dairy products.
"The talk is about a stopping production of goods for Russia at the factories that work in Finland. Production in the territory of Russia will last," CEO Pekka Laaksonen said in the statement issued Friday.
In 2012, Valio turned over 341 million euros in Russia, 17 percent of its company total.
The company stressed Valio was neither closing nor stopping work at its facilities in Russia where dairy products are made.
As well as dairy products, Valio also supplies juice, fruit drinks, water, and many other items that remain untouched by the import ban.
READ MORE: Moscow's food ban could cost EU $16bn, spark crisis in Europe
The company confirmed that it makes 90 percent of its products in Finland, and supplies from there as well as from Estonia were halted on Thursday.
Valio has facilities in the Moscow Region as well as contractual production in Gatchina, close to St. Petersburg.
"Together with the consumers we are looking at the developments, and hope for a positive resolution of the situation," the company said.
The Russian subsidiary, OOO Valio employs 317 people and is based in Odintsovo, outside of Moscow.