​Australia becomes first developed country to abolish carbon tax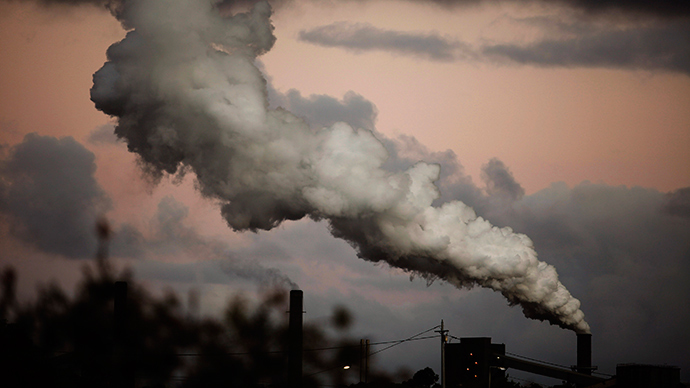 The Australian Senate has voted to scrap the controversial two-year old carbon emission tax, signaling a major victory for Prime Minister Tony Abbott. Reaching the national carbon reduction goals remains in question.
Carbon emission has been a long-running debate among politicians. The Liberals claim it penalizes business, while the Labor Party says it helps combat climate change.
In the 2013 elections Prime Minister Tony Abbott who heads the Liberal-Nationals coalition put forward repealing the carbon emission tax as a central aim of his government.
In exchange he promised to replace the tax with a government fund of AUS$2.55 billion through which industries will be paid to reduce emissions and use cleaner energy.
On Thursday the Australian Senate voted 39 to 32 to end the carbon emission tax. Introduced in July 2012, it charged 348 major polluters US $22.60 for every ton of greenhouse gases they produce.
Even though the Abbott coalition does not hold a majority in the Senate the repeal was achieved with the support of the Palmer United Party headed by Australian mining tycoon Clive Palmer.
Christine Milne, the leader of Greens, who together with Labor voted against, described the vote as an "appalling day for Australia."
The repeal was fiercely opposed by the Labor and Greens Parties, who stated the vote, spoils the international reputation of Australia.
"This is an appalling day for Australia when a government, rather than lead in the face of what the world is facing up to ... is determined to stick with the past," Reuters quotes Christine Milne.
Among the developed countries Australia produces the largest volumes of greenhouse gas per capita. In 2000 the country promised to reduce carbon dioxide output by 5 percent by 2020.
After the tax was introduced a wave of protests swept across Australia as opponents complained of lost jobs and energy price rises.
You can share this story on social media: