​Australia's renewable investment hits 13-year low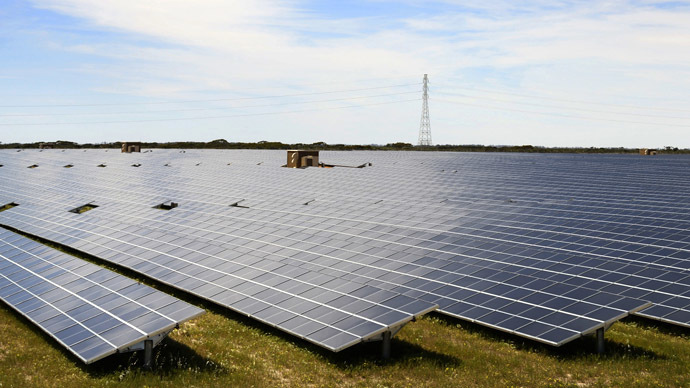 Australians invested just $40 million in renewable energy in the first half of 2014, the lowest figure since the first half of 2001. The investment shift comes as the country prepares to vote on lifting the two-year fixed price on carbon emissions.
Investment fell dramatically compared to the $2.691 billion put into green energy in 2013, according to the Bloomberg New Energy Finance study.
In February the Australian government instituted a panel to review renewable energy generation. The panel's make-up, including the choice of climate-change skeptic and former Caltex chairman Dick Warburton, made industry representatives fear potential recommendations would reduce the Renewable Energy Target (RET).
"Clean Energy investment in Australia fell sharply in the lead-up to the federal election and then fell further again after the Coalition took government, with its promise to conduct a review of the Renewable Energy Target," the Sydney Morning Herald quotes Kobad Bhavnagri, the head of Bloomberg New Energy Finance's Australian unit.
Australia's Senate prepared to vote on Wednesday to eliminate the two-year fixed price on carbon emissions and potentially affect the viability of existing renewable energy projects.
Australia's slowdown in large-scale investment in renewables comes as the rest of the world is heavily creating renewable energy infrastructure having spent $63 billion on development in the second quarter of this year.
Being the world's largest producer of greenhouse gases, China alone spent a record $19.3 billion in renewables in the June quarter becoming now clearly the largest investor in clean energy.
You can share this story on social media: