King coal: consumption hits 44 year high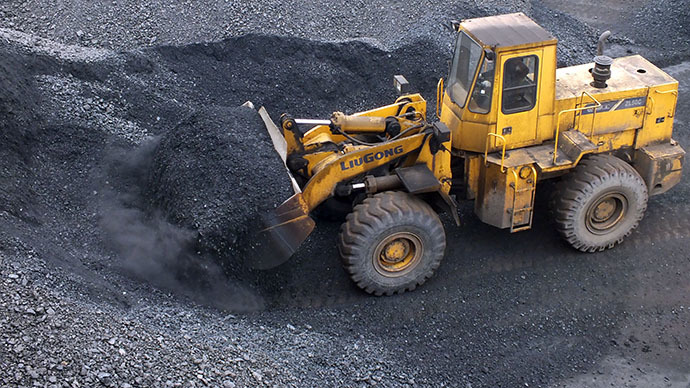 Coal consumption jumped to its highest since 1970, with a 30.1 percent share of the global energy market in 2013. The BP Statistics Review also said renewables reached a record 2.7 percent due to fears of climate change.
Coal's consumption comes just below the 32.9 percent share for crude oil, which has lost market share for the 14th consecutive year, says BP Statistical Review of World Energy 2014.
Europe is increasing coal imports the fastest, buying the most from the US where cheaper shale gas is replacing coal at power stations.
"Europe is increasing its carbon emissions because it's using too much coal because it's cheap," Royal Dutch Shell Plc's Chief Financial Officer Simon Henry said in an interview on Bloomberg Television on June 3.
India made its second largest volumetric increase on record and contributed 21 percent in global growth.
China recorded the weakest absolute growth since 2008, but still accounted for 67 percent of the global total.
A "dramatic slowdown" in Chinese energy growth to 4.7 percent last year from 8.4 percent in 2012 puts a question mark over China's 2013 official economic growth figure of 7.7 percent, the Guardian quotes Christof Ruhl, BP's chief economist and author the statistical review.
"It is not easy to reconcile the slowdown in energy growth numbers and official [gross domestic product] numbers ... you can draw your own conclusions from that," Ruhl said.
However, the pace of growth of the global coal consumption is still below the 10-year average of 3.9 percent.
The production of coal globally grew by 0.8 percent, the weakest growth since 2002. Indonesia's increase of 9.4 percent together with Australia's 7.3 percent offset a decline in the US of 3.1 percent. China recorded the weakest volumetric growth of 1.2 percent in production since 2000.
Prof Nick Stern, author of the influential climate change report, the Stern Review, and the chair of the Grantham Research Institute on Climate Change, said his latest study showed the economic risks of unchecked climate change overcame previous estimates. He warns that living standards could start to decline later this century unless the growth in annual emissions of greenhouse gases is checked.
Meanwhile the renewable energy sources continued to increase in 2013, reaching a record 2.7 percent of global energy consumption, up from 0.8 percent a decade ago.
China recorded the largest incremental growth in renewables, followed by the US, while growth in Europe's leading players such as Germany, Spain and Italy was below average.
Globally the use of wind energy increased by 20.7 percent contributing more than half of renewable power growth. Solar power grew even more rapidly, by 33 percent, but from a smaller base.
Global biofuels production grew by below average at 6.1 percent.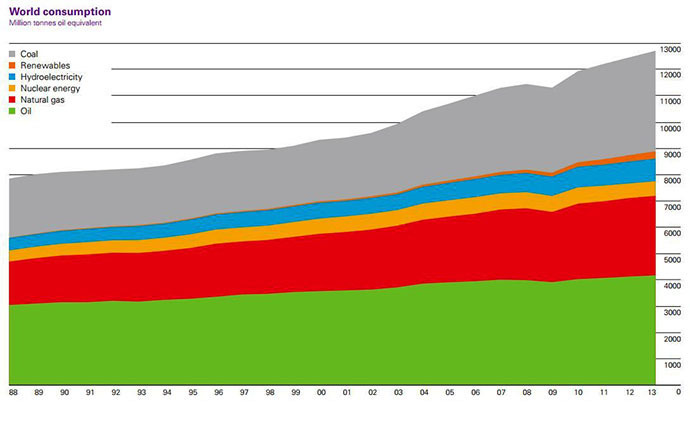 You can share this story on social media: