​Samsung suspends business with Chinese factory after finding 'evidence' of child labor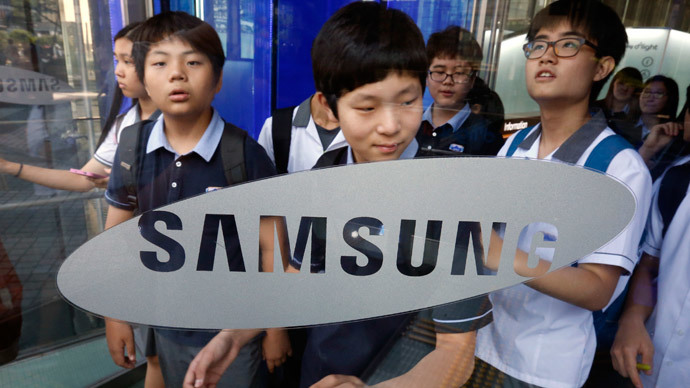 Samsung Electronics has temporarily suspended business with a Chinese supplier after suspicions it illegally used child labor. The company says it'll stop cooperation altogether if the allegation is proved.
The world's biggest technology company said it is conducting an investigation into the Dongguan Shinyang Electronics Company after watchdog China Labor Watch (CLW) reported employees under 16 were working at the factory.
The day after the CLW report the New York Times published its own report which included interviews with three 14- and 15-year-old girls who worked at the plant.
"Samsung decided to temporarily suspend business with the factory in question as it found evidence of suspected child labor at the worksite," the Financial Times quotes a representative of South Korean company. "If the investigations conclude that the supplier indeed hired children illegally, Samsung will permanently halt business with the supplier."
The South Korean company assured it applies a "zero tolerance" policy towards underage employment and stressed that it conducts regular audits to ensure its implementation.
Besides child labor the New York-based non-government watchdog also alleged delays in paying wages, excessive overtime, and a lack of social insurance and training.
"It is unfortunate that the (CLW) allegation surfaced despite Samsung's efforts," the South Korean company said, promising to increase surveillance over its suppliers to avoid similar violations in the future.
To compare, Apple's latest annual audit of suppliers detected 23 child labor violations. The US giant ordered the companies to pay compensation to the children and fund their education.