Russia, Serbia agree €2.1bn South Stream construction deal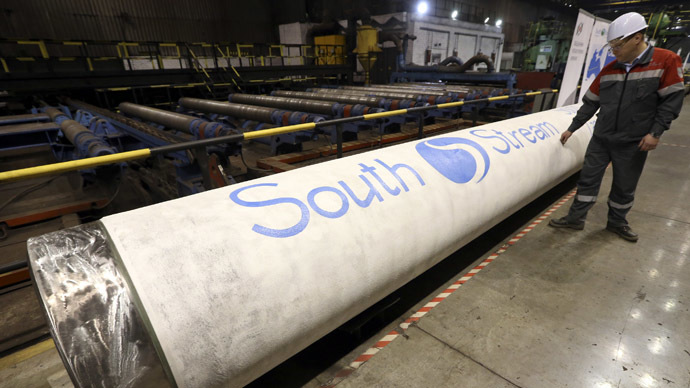 Serbia has signed a 2.1 billion euro contract with Gazprom subsidiary Centrgaz to construct the South Stream pipeline across its territory. There is increasing pressure from the EU to suspend the project because it claims it breaks competition law.
Centrgaz will be involved in the design, procurement, construction and installation activities, personnel training and commissioning, while Serbian subcontractors will carrying out some of the work, according to South Stream.
The signing ceremony was held in Serbia on Tuesday between South Stream Serbia and Centrgaz.
Gas should be flowing through the Serbian part of the pipeline by the end of 2016, according to RIA Novosti.
There has been mounting pressure from the EU to put the project on hold, as it is seen to breach European law.
Serbia had appeared to have halted the construction process, following Bulgaria's move, however both countries later denied they were not going forward.
Most of the participating countries have confirmed their commitment to South Stream construction.
On Wednesday Russia and Italy said they would continue work on South Stream and were ready "to settle all of the issues, including those that concern dialog with the European Commission," according to Russian Foreign Minister Sergey Lavrov.
On Tuesday, Slovenia's Foreign Minister Karl Erjavec said the country wanted "South Stream to pass through our territory."
Further support for the Russian-led project came from Bulgaria on Monday, when the Prime Minister Plamen Oresharski said it was one of the country's priority projects. The comment was made after a meeting with Russian Foreign Minister Sergey Lavrov in Sofia. "I believe that we have enough arguments to continue the project," Oresharski said, adding that the government will work as hard as it can to continue it within the European legislation.
Russian Prime Minister Dmitry Medvedev said the deal on the Serbian part of South Stream would "… mean the transition of our relations with Serbia to a new phase."
South Stream is a Gazprom project expected to deliver 63 billion cubic meters of Russian gas annually to Europe bypassing Ukraine, which has proved unreliable as a transit partner. The on land part of South Stream goes through Bulgaria, Serbia, Hungary, Slovenia and Austria.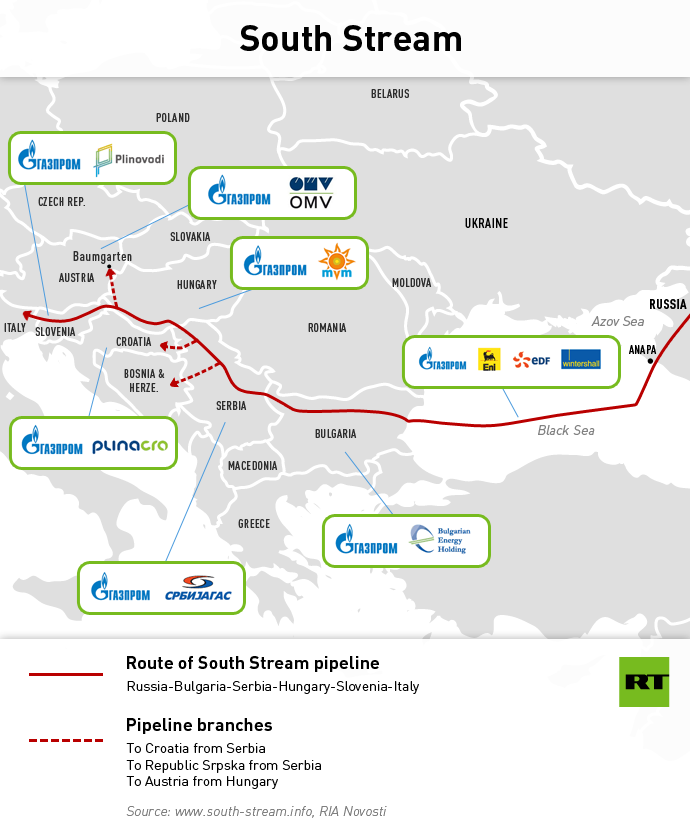 You can share this story on social media: