Bulgaria: South Stream doesn't breach EU laws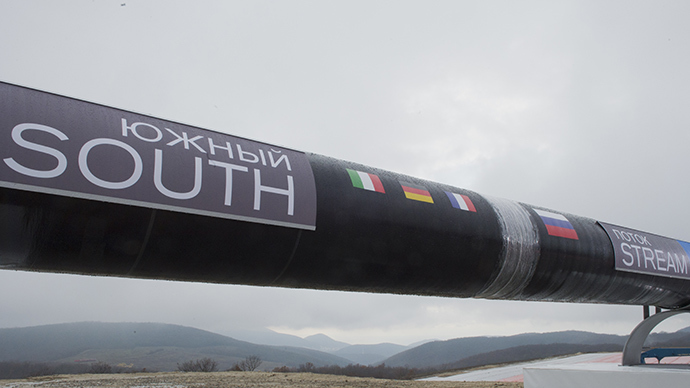 Bulgarian officials say the construction of the Russian-led South Stream gas pipeline does not breach EU legislation. The European Commission is concerned the agreement between Russia and Bulgaria violates EU competition law.
The Bulgarian government stood by its position on the legality of the pipeline in a Wednesday statement, ITAR-TASS reports. The agreement on South Stream construction signed in 2008 did not provide any exclusive rights, concessions, or tendering for the South Stream Bulgaria Company which is the owner of the pipeline, and therefore it does not violate EU law, it said.
"With its position the government presents arguments and motives in support of the decisions the Bulgarian nation has taken and which were the subject of concern at the EU Commission," Reuters quotes the official statement.
Bulgaria will put these arguments at the Brussels summit on Friday, but the decision of the commission whether to accept or reject them may end up in full infringement proceedings and possible fines against Sofia, Reuters says.
According to Gunther Oettinger, the European Commissioner for Energy, the construction process should be suspended until, "it completely corresponds to the requirements of the European Union".
On Tuesday Austria, another strong defender of the pipeline, signed a deal to construct a South Stream branch on its territory, thus showing its firm commitment.
The 2,446 km South Stream pipeline will stretch across southern and central Europe via the Black Sea, bypassing Ukraine and reducing the country's importance as a gas transit route. 64 billion cubic meters of gas will be transported annually.
Gazprom has said the project, estimated to cost $45 billion, can be completed without any funding from international partners.
You can share this story on social media: