Gazprom ready to complete South Stream without international finance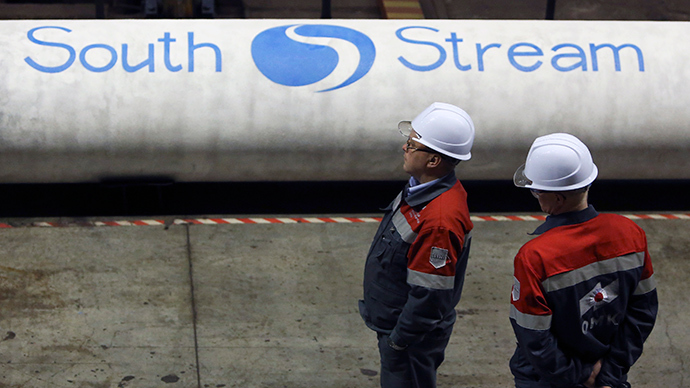 Gazprom is ready for the worst case scenario and can complete the South Stream project without outside money, said Gazprom Deputy Chairman Alexander Medvedev. The EU is calling for the project to be halted as it hurts European energy security.
"If you ask me if I'm ready for the worst case scenario, I'd say 'Yes, we are ready," Medvedev told journalists on Tuesday in Moscow.
He said the company would use financing schemes similar to those used in the Nord Stream and Sakhalin-2 projects that turned out a success.
The statement comes on the day the European Commission told Bulgaria to suspend preparatory work on South Stream, as it could damage EU energy security.
Work on the pipeline should not proceed until the Bulgarian government gives clear answers on antitrust concerns over ownership, AP reports citing EU Commission spokeswoman Sabine Berger.
The EU's so-called Third Energy Package has become as a major stumbling block for Gazprom.
The regulations limit pipeline ownership and require access to other gas providers. The Third Energy regulation mandates 50 percent of the pipeline can be operated by Gazprom, but the other 50 percent must be operated by a third party, a condition Russian energy ministers do not accept, as Gazprom is the only company that has the right to export Russian gas via a pipeline.
"We are not blocking South Stream, but want it to comply with EU legislation," Berger said.
However, Gazprom's head Aleksey Miller said earlier that the first gas deliveries will arrive in Bulgaria already next winter.
"The EC cannot stop the construction. No one can stop us building it. Our answer is very simple. In December 2015 the first gas along the marine section under the Black Sea will arrive in Bulgaria and the European Union," Miller told Vesti 24 after Monday's trilateral gas talks in Brussels.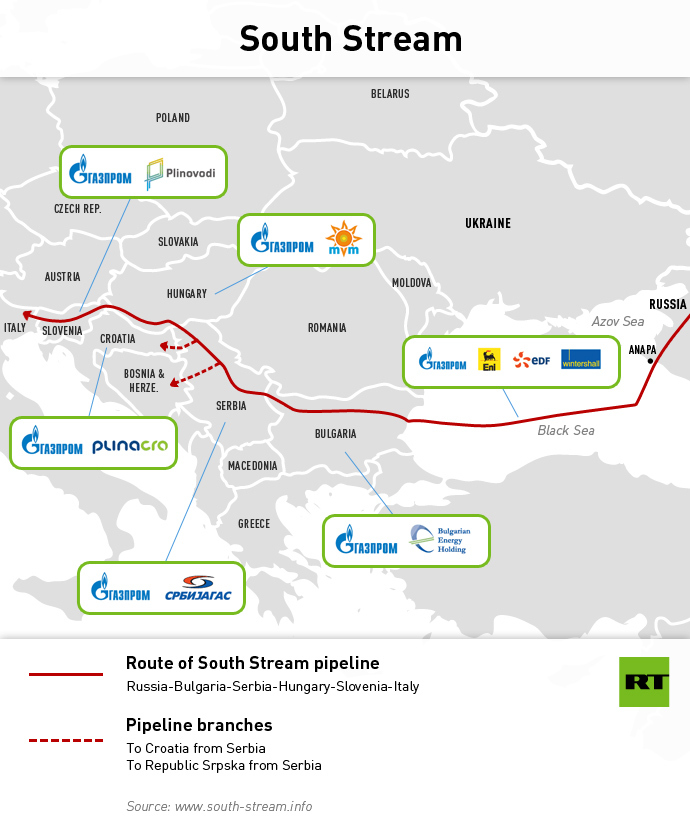 Initially the start of pipeline construction on Bulgarian territory was scheduled for June 2014. The escalating standoff over Ukraine has made the EU rethink its energy policies, as it seeks to cut its reliance on Russian gas.
Bulgarian Energy Minister Dragomir Stoynev complained that his country "remains hostage to the conflict between Ukraine and Russia. It is unacceptable that some countries should benefit directly from Russian natural gas, while other should become hostages to this conflict,'' he added.
Bulgaria has a month to answer the EU concerns, with a team of EU experts expected to arrive in the country on June 13 to sort out remaining problems.
The Gazprom-led 15.5 billion euro South Stream gas pipeline will help cut Russia's dependence on transit through Ukraine to Europe. The construction of South Stream began on December 7, 2012, with commercial deliveries to Europe expected in the first quarter of 2016. Under the plan, it'll become fully operational in 2018.
You can share this story on social media: