Russia may legalize bitcoin – Bank of Russia deputy chairman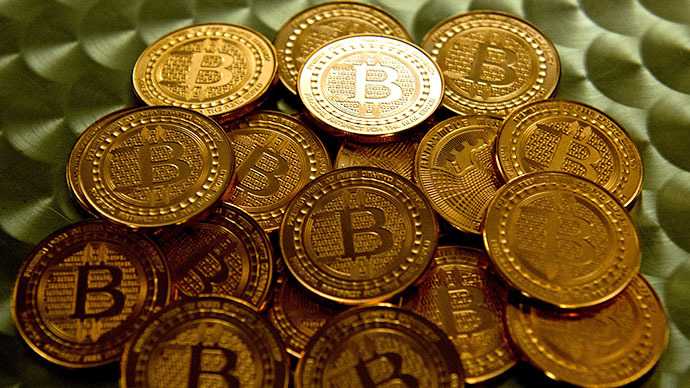 The Bank of Russia has signaled it is ready to legalize the world's first mainstream cryptocurrency, despite the big risks and setbacks the digital money has experienced. The Bank's recognition means it can better regulate it, and even collect tax.
"We advocate a careful approach to bitcoin and are monitoring the situation along with the Bank for International Settlements," Gazeta.ru quotes Georgy Luntovsky, the Bank of Russia's Deputy Chairman speaking on Wednesday at the annual International Banking Congress in St. Petersburg.
"One can't ignore this instrument, maybe this is the future," Luntovsky added.
Mr. Luntovsky also said the Central Bank of Russia is studying bitcoins together with the government.
"Maybe at some time we'll take a decision about the legislative regulation of this question," he said.
The bank deputy chairman's comments contrast with Russia's previous stance towards the risky currency, which is often obtained illegally and used for money laundering. In February, Russia's Prosecutor General's Office issued a ban against any sort of monetary substitute for the country's official currency, the ruble.
Bitcoins in theory offer people a simpler and cheaper way to pay for goods electronically, however, its emergence as the first mainstream virtual currency has meant it has met many obstacles including theft, and use in sex and drug trafficking, and other illicit practices. Despite these growing pains the world's most popular cryptocurrency is still operational.
One of the main features of bitcoin is that it offers the user anonymity, which has led many to use the currency to carry out illegal deeds.
In January the Central Bank issued a statement that strongly discouraged the use of bitcoin, saying that the anonymity of the currency puts Russians at risk of either knowingly or not becoming involved in illegal activity such as laundering or even financing terrorism.
Because bitcoin is not regulated by any government, its value is unstable and in just one day has gained and lost up to 50 percent. The Central Bank of Russia has also warned that bitcoin "carries a high risk in devaluation."
Many Russian bankers do not want to quickly discredit bitcoin, as they see it as a gateway to developing other online payment systems. German Gref, the CEO of the country's largest bank Sberbank, is a staunch advocate of the cryptocurrency. Banks in America have already patented bitcoin to use as a model for their own online payment systems.
Many countries have already taken formal measures to ban bitcoin, for example China and Denmark.
Like Russia, Japan has ruled that bitcoin is not a currency, but has expressed interest in taxing it.
You can share this story on social media: