Bitcoin takes 50% plunge after China's biggest exchange bans new deposits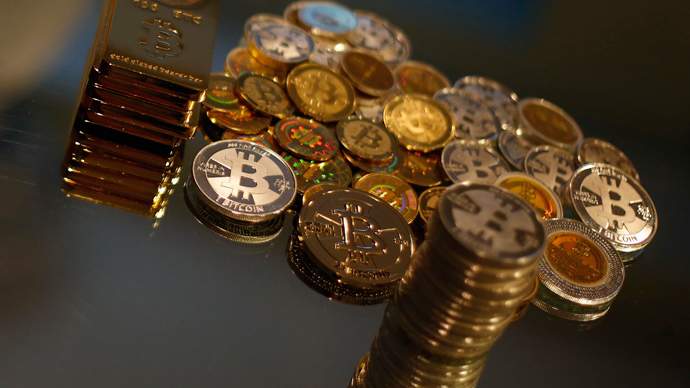 The value of the cryptocurrency has crashed to $550, less than half the $1,200 trading level last week, after BTC China - the world's largest bitcoin exchange - halted deposits in Chinese yuan.
The ban followed a decision by YeePay, a third-party payment provider, that said on Wednesday it would no longer accept yuan deposits, while it'll keep on processing withdrawals, Bloomberg News reports.
"For reasons we all know, BTC China has had to cease renminbi-account charging functions," the exchange said in its message.
"We think this is due to government regulation. We have to play by the rules of the government of China," Bobby Lee, CEO of BTC China, told Bloomberg News. BTC China began discussions with the People's Central Bank of China over bitcoin legitimacy on December 2.
At the time of publication, the currency was trading at $550 on Japan's Mt. Gox, one of the world's largest bitcoin exchanges.
The clampdown on the virtual currency was initiated by the People's Bank of China two weeks ago, as they saw strong links between bitcoin and money laundering. Government ministries told financial institutions dealing with bitcoin must stop by January 31, the beginning of Chinese New Year holiday.
Bitcoin has gained enormous popularity in China, a nation famous for its currency pegging as well as its saving ethics.
The yuan is under strict government control to keep economic risk low and control currency flow between borders, but the economic ministry has been taking steps towards a free-floating currency by 2015.
Though it has no intrinsic value and isn't backed by a government or bank, Bitcoin has become a hot commodity to trade, similar to gold as it's a way to save and hedge against normal FOREX currencies.
Since its inception in 2008 by a man using the alias "Satoshi Nakmoto", Bitcoin has gone mainstream and can be used to buy coffee, pay for online dating services, and can even be retrieved from an ATM. There are more than 12 million Bitcoins in circulation worldwide.
You can share this story on social media: