Bitcoin falls $300 after Chinese crackdown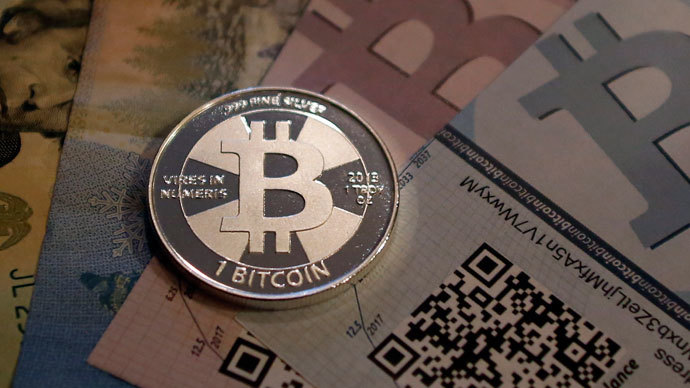 The value of bitcoin has dropped by $300 and continues to fall following a clampdown on the controversial crypto-currency by the Chinese government.
China's central bank, the People's Bank of China, and five government ministries have said they do not view bitcoins as a real currency, as they have "no legal status or monetary equivalent," and have warned local banks and businesses against using it.

The announcement saw the digital currency crashing on the MT.Gox Bitcoin exchange from a record high of $1,216 to $870.

The value of one bitcoin then bounced back to $1,045 for a short period of time, before dropping again to less than $660 on the night of December 7.

France's central bank also had some harsh words to say about bitcoin this week, calling it an unreliable and risky means of investment.

"The system can collapse at any moment, if investors want to unwind their positions but find themselves holding portfolios that have become illiquid," the French bank said.

However, bitcoin continues to garner support in the US, with Bank of America Merrill Lynch predicting a bright future for the virtual currency.

"We believe bitcoin can become a major means of payment for e-commerce and may emerge as a serious competitor to traditional money transfer providers," a report issued by Merrill Lynch said Friday. "As a medium of exchange, Bitcoin has clear potential for growth, in our view."

Earlier this week, the US saw another big buy made via bitcoins as an anonymous buyer from Florida purchased a luxurious Tesla Model S sports car for 91.4 bitcoins ($103,000).

As a virtual currency, bitcoin was invented by a man using the alias 'Satoshi Nakmoto' in 2008. It allows users to exchange online credits for goods and services.

While there is no central bank that issues bitcoins, they can be created online by using a computer to complete difficult tasks, a process known as mining.

Some 12 million bitcoins are believed to be in circulation, with a cap of 21 million—meaning no more bitcoins can created after that point.
You can share this story on social media: