Russian CEO mocks Australia for new round of sanctions, says 'pity not to see kangaroos'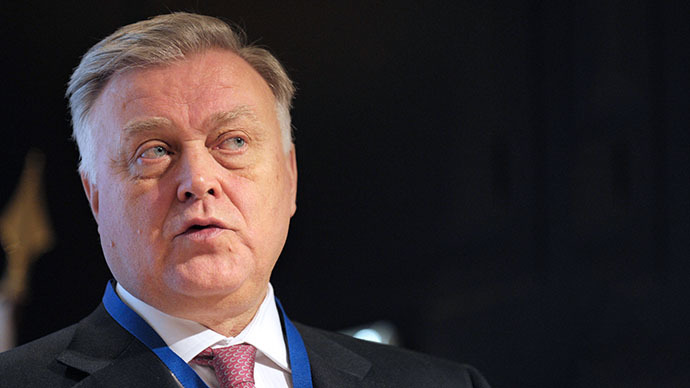 The new wave of sanctions from 'Down Under' targets 50 people and 11 companies. Russia responded by calling the move "counterproductive" and blacklisted Vladimir Yakunin, head of Russian Railways, said it's a pity he won't see the kangaroos in the wild.
Australia's Minister for Foreign Affairs made the matter public in a media release on the ministry's website on Thursday. Those sanctioned will be barred visas and entry into Australia.
Financial sanctions and travel bans in support of #Ukraine commence today http://t.co/jnjNysYKjW

— Julie Bishop (@JulieBishopMP) June 19, 2014
Eatured on the list are names that have appeared on both US and EU sanction lists. Deputy Prime Ministers Dmitry Rogozin and Dmitry Kozak, Presidential aide Sergey Glazyev, Russia's upper house speaker Valentina Matviyenko, Russia's lower house speaker Sergei Naryshkin, head of Russian Railways Vladimir Yakunin and businessmen brothers Arkady and Boris Rotenberg.
"This is an absolutely counterproductive step and any unilateral sanctions do not help the case,"Russia's ForeignMinistry Commissioner for Human Rights, Konstanin Dolgov, said, as quoted by RIA Novosti.
"How can you assess sanctions imposed in such a faraway land as Australia? I am sorry I won't be able to see the kangaroos there," Vladimir Yakunin the CEO of Russian Railways said in Sochi today, at a press conference.
He admitted he hasn't ever seen a kangaroo in the wild, but said he would see white tigers in a Sochi wildlife refuge.
One of Russia's largest banks', Bank Rossiya was included on the list, as was InvestCapitalBank, Volga Group, and SMP Bank, all of which have ties to the Rothenberg brothers.
Chernomornaftogaz (Black Sea Gas) also came under fire. The oil and gas company's 2.2 billion cubic meters of natural gas came under Russian jurisdiction after Crimea voted to rejoin Russia.
A month ago Australia added 38 Russian individuals to its black list, and 11 companies.
Russian President Vladimir Putin maintains the sanctions are illegal because they were imposed without UN approval.
Putin also said sanctions hurt ordinary Russians more than they hurt the government.
The US and EU have rolled out several sanctions against Russia following the political row over Russia's actions in Ukraine, which the West has denounced as against international territorial sovereignty.
You can share this story on social media: