EU expands Russia sanctions list to 33 people, cancels EU-Russia summit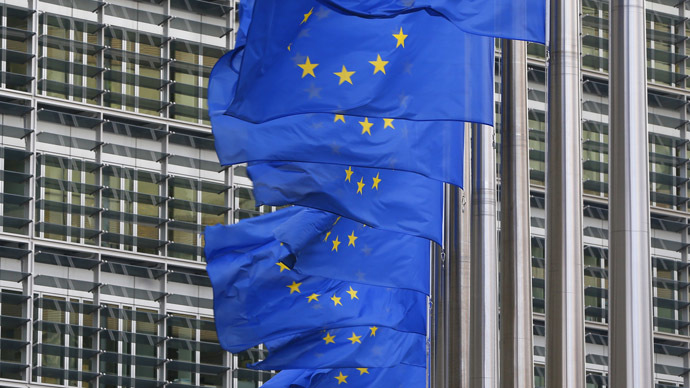 The EU has agreed to expand its sanctions list over the Crimea referendum by 12 more people, bringing the total to 33, said European Council President Van Rompuy. The EU also canceled the upcoming EU-Russia summit, along with other bilateral summits.
The second round of sanctions includes asset freezes and travel bans.
The EU expanded the list of people affected by the sanctions following a summit in Brussels on Thursday and stated that more economic measures could be introduced if the situation in Ukraine escalates.
"We are ready to start stage three if there is further escalation with a view to Ukraine, those are economic sanctions and we asked the European Commission today to do preparatory work for possible economic sanctions," German Chancellor Angela Merkel said.
French President Francois Hollande declined to give details of the names added to the list, but stressed that it included Russians and Crimeans.
Hollande also told reporters after the meeting that he is urging Russia to pursue dialogue. "Russia must understand that it cannot continue, that it must take the path of dialogue," Hollande said. "Borders cannot be redrawn and a region allowed to pass from one nation to another without a response."
EU leaders asked the European Commission to look into the impact that broad economic sanctions could have on Russia, Van Rompuy told reporters.
"We strongly condemn the unconstitutional referendum in Crimea; we will not recognise it, nor will we recognise the annexation," he said in his statement.
The EU will also be organizing its own observer mission to Ukraine if the Organisation for Security and Cooperation in Europe (OSCE) does not send its own mission.
The canceled EU-Russia summit was scheduled for June 3 in Sochi, Russia.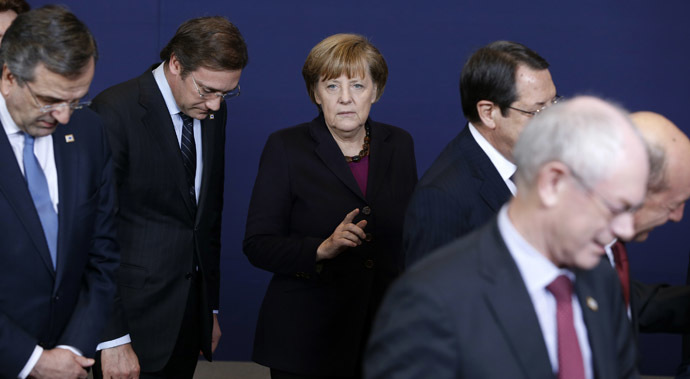 The US also expanded its sanctions list on Thursday by adding 20 more names. US President Barack Obama announced a new executive order imposing further sanctions on top Russian officials and businessmen. The order also allows for measures against Russian energy, mining, defense, and engineering sectors.
"We're imposing sanctions on more senior officials of the Russian government. In addition, we are today sanctioning a number of other individuals with substantial resources and influence who provide material support to the Russian leadership, as well as a bank that provides material support to these individuals," Obama said.
The measure was slammed by Russia. "We are puzzled to see any names on the list but even if there were none, lists like that are totally unacceptable to us," presidential press secretary Dmitry Peskov said. "In any case, it won't take Russia long to react."
Reacting to US actions, Russia's Foreign Ministry published a reciprocal sanctions list of US citizens, consisting of 10 names, including: House of Representatives Speaker John Boehner, Senator J. McCain; and advisers to President Obama D. Pfeiffer and C. Atkinson.
"In response to sanctions imposed by the US Administration on 17 March against a number of Russian officials and deputies of the Federal Assembly as a "punishment" for support of the referendum in Crimea, the Russian foreign Ministry announces the introduction of reciprocal sanctions against a similar number of US officials and lawmakers," reads the statement published on the Foreign Ministry's website.

The ministry reiterated that Russia has "repeatedly" stressed that using sanctions is a "double-edged thing" and it will have a "boomerang" effect against the US itself.
You can share this story on social media: