Sanctions will make Russia stronger - Medvedev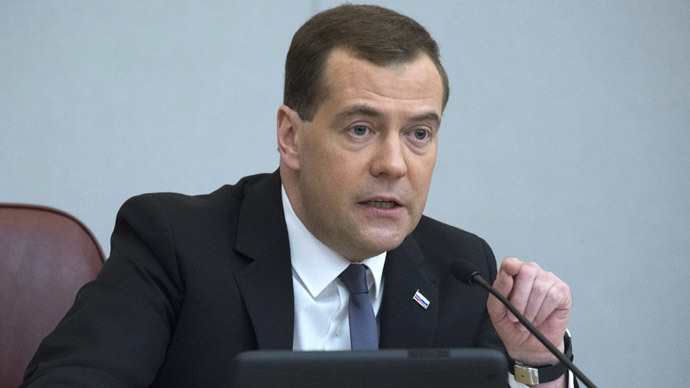 Western-led sanctions will not deliver a fatal blow to Russia's economy and may actually bring benefits, Prime Minister Dmitry Medvedev said Tuesday, adding Russians won't be caught in the political crossfire in Ukraine.
The Prime Minister brushed off sanctions from the West, which so far target Bank Rossiya, businessmen believed to be close to President Putin, and leading government officials.
"You can, of course, continue to expand the 'black list', but it will lead absolutely nowhere," the Prime Minister told member of the State Duma on Tuesday.
If Russian goods are blocked, then Russia will petition higher courts and the World Trade Organization.
"There is no need to be shy. If it is justified and lawful, then you can show your teeth," the PM said.
His comments come as Washington continues to prepare for the next round of sanctions against Russia, which could be delivered as early as this week.
Russia will protect its citizens from any sanction backlashes and Medvedev said that Russian nationals will not become hostages to any political games.
Visa restrictions based on one's profession, are absurd, the Prime Minister said, as are the movements to block scientific projects. Medvedev said Russia has a lot of international research and development projects, including space exploration, and cutting these off would have a detrimental effect on science.
"But if a number of our partners still choose this path [of sanctions], we will have no other choice, but to rely on our own resources. And we shall win in the end," Medvedev said on Tuesday.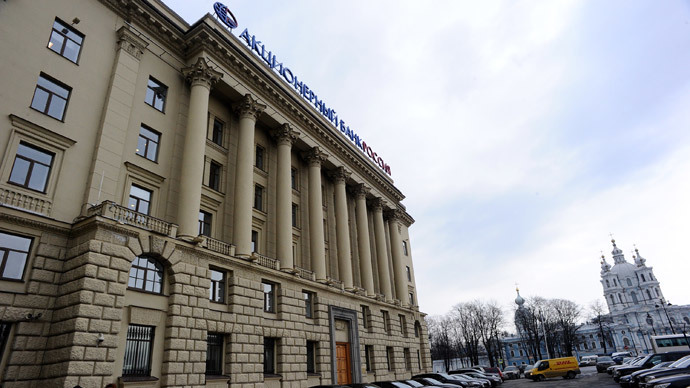 The Prime Minister scoffed at Western-led sanctions, and actually said that the pressure has given Russia the jump start it needs to pivot the economy east. Russia is eyeing boosting domestic production, as well as more cooperation with China and the east.
"Thanks to Western sanctions, Russia has been given incentive to reduce dependence from outside and instead regional economies are being more self-sufficient," said Medvedev.
Any restrictions on Russian goods to the EU or US would shift Russian exports to Asian markets, which are growing faster. In Asia, the ruble should be used in commodity trading and it should become a reserve currency, the Prime Minister said.
Last Thursday Russia, Ukraine, the EU, and EU signed off on a de-escalation roadmap meant to curtail tension in Ukraine, which has ushered in a temporary calm
An 'unprecedented challenge' ahead
The Prime Minister acknowledged the difficult road ahead for Russia's economy- which in 2014 has already experienced massive capital outflows, a severe slash in ruble value, and great losses for Moscow-listed companies.
In the first 3 months of 2014, $50.6 billion left Russia, and more is expected to flow out as the geopolitical situation in Ukraine harbors instability in the markets and uneasiness for investors. Capital outflow in 2014 is estimated by government officials to reach $70-80 billion.
Russia's economy is facing an "unprecedented challenge" but is fully ready to operate in isolation if need be, Medvedev said.
To help improve the investment climate, in June the government will launch a 50 billion ruble ($1.4 billion) Federal Guarantee Fund, which will support small and medium-sized businesses.
Medvedev also pledged the government would not raise taxes.
Policymakers are worried that Russia's actions in Ukraine will have an economic spillover, and put a damper on an already slowing economy.
The best case growth scenario for 2014 is 2.5 percent, and the worst is 0 percent.
You can share this story on social media: