​'Confidence crisis': World Bank warns Russian economy will shrink 1.8% if Crimea crisis escalates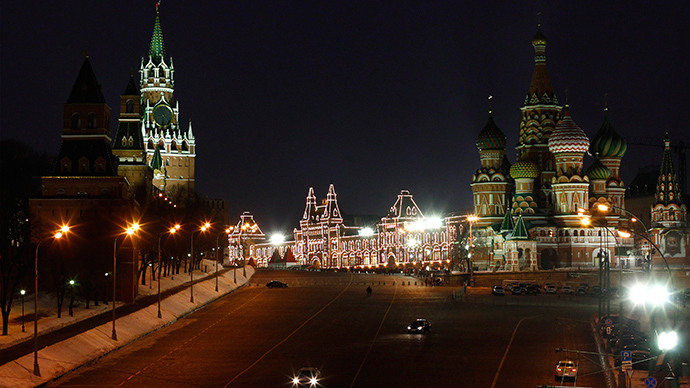 The World Bank has dramatically cut Russia's outlook from 2.5 percent GDP growth, saying in the worst case scenario the economy could shrink 1.8 percent in 2014, as the Crimea conflict is hitting confidence.
Russia's economy may contract up to 1.8 percent in 2014, as the dispute with Ukraine could lead to further worsening of the consumer and business climate, says the World Bank study.
Since the political uncertainties around the Crimea crisis in early March 2014 led to an increase in market volatility, the World Bank developed two alternative scenarios for Russia's 2014-2015 growth outlook. The projection is highly dependent on a recovery in business and consumer confidence and how the outcome of the geopolitical risks.
The optimistic World Bank projection of 2.2 percent GDP growth in December has turned.
"The low-risk scenario assumes a limited and short-lived effect of the Crimea crisis and projects 1.1 percent growth for 2014 and 1.3 percent for 2015," said Birgit Hansl, World Bank Lead Economist and Country Sector Coordinator for Economic Policy in Russia and the main author of the Report.
"The high-risk scenario assumes a more severe shock to economic and investment activities if the geopolitical situation worsens, resulting in a contraction of 1.8 percent in 2014 and 2.1 percent growth in 2015. Also, global risks are expected to remain prominent with continuing higher overall market volatility," she concluded.
Both scenarios don't assume any trade sanctions against Russia by the West.
The Russian government expected the economy to grow 2.5 percent in 2014, but officials have already indicated the forecast may be revised in April.
2013 wasn't a very successful year for the Russian economy. The GDP expanded at an estimated 1.3 percent in 2013, well below the projected rate of 3.6 percent.
The ongoing deterioration of the current account and higher volatility in capital outflows has triggered the ruble to come under increasing pressure. Meanwhile frail domestic demand has dragged the Russian economy close to stagnation.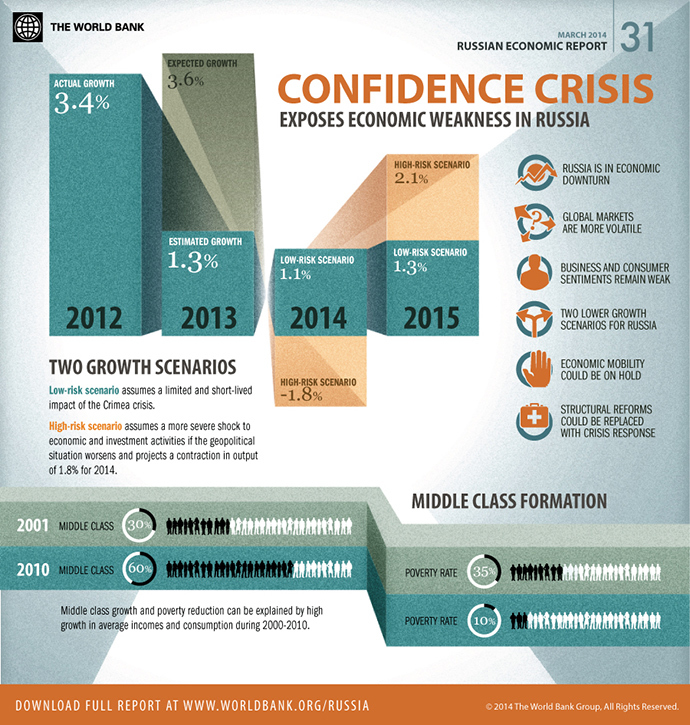 You can share this story on social media: