'Big three' agencies biased against African Union, says credit-ratings expert
Analysts' pessimism is forcing African countries to seek funding on the international financial market, Misheck Mutize has told RT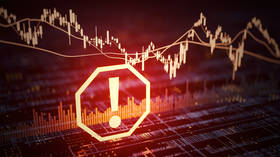 The African Union (AU) is concerned about allegedly unfair assessments by credit ratings agencies and is taking steps to introduce its own rating agency next year, prominent credit ratings expert Misheck Mutize told RT on Thursday.
Almost half, or 22 out of the 55 AU member states, are not ranked by the 'Big Three' ratings agencies, Moody's, Fitch and S&P Global Ratings, Mutize claimed. He also mentioned a recent report of the United Nations Development Programme (UNDP) which says "more objective credit ratings could save billions for African development," up to approximately $74.5 billion.
"A lot of money has been lost in terms of opportunity cost and in terms of the huge debt burden that African governments are subjected to," he lamented.
Mutize believes that there is "a lot of appetite for expansion in terms of having credit opinions" from any other source that could be affordable to prospective players in the financial market. The primary purpose of creating a new credit rating agency is to broaden the range of opinions, he added.
The AU intends to establish the credit rating agency in the coming year as an independent branch of the group, to assess the risk of lending to countries on the continent.
According to Reuters, the 'Big Three' rating agencies deny any bias and assert that their ratings are consistent worldwide.
You can share this story on social media: