#Hashtag10: A brief history of the iconic Twitter symbol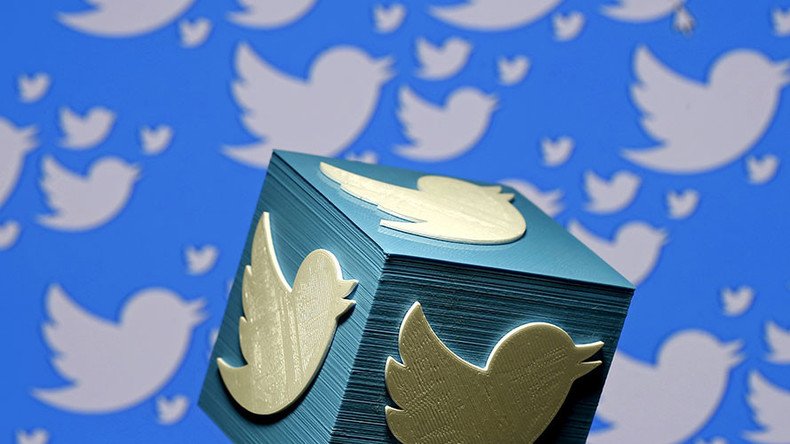 Twitter's fate as a tech startup changed irrevocably 10 years ago today when a former Uber and Google engineer suggested a way to better categorize information and help users navigate the platform faster. Thus was the humble hashtag born.
Chris Messina had no idea that his simple suggestion would become a unifying force for political movements the world over, as well as a means of displaying empathy and support in times of tragedy.
The "barcamp" he referred to is a user-generated conference, typically discussing tech or the internet.
The simple idea quickly spread to other social media platforms such as Facebook, Instagram and Tumblr.
To mark the 10-year anniversary of the wildly popular symbol, Twitter has created a special #Hashtag10, which adds a special emoji. Twitter's 328 million monthly users share an average of 125 million hashtags.
RT takes a look at some of the highlights of the now ubiquitous symbol on its 10-year anniversary.
Official recognition
The term "hashtag" was officially added to the Merriam Webster dictionary in 2014 with the meaning: "A word or phrase preceded by the symbol # that classifies or categorises the accompanying text (such as a tweet)."
Most popular hashtags
The most popular hashtag of all time, used over 1 billion times, allows users to recommend their favorite artist's work, tagging it with #NowPlaying (or #np).
In a similar vein, #FollowFriday or #FF is the most popular hashtag tradition, with 539 million mentions.
Longest hashtag
This illustrious honor was awarded to Paul Horner, author of Super Official News, in 2013. The 345-character long hashtag tells a brief but highly controversial anecdote about Horner's life.
Hashtags for charity
Hashtags have helped charities galvanize the global public like never before, raising awareness of some the world's most important challenges.
The #IceBucketChallenge helped raise $100 million for Amyotrophic lateral sclerosis (ALS) research, in a viral campaign that showed how powerful a tool social media could be when using the right hashtag.
Hashtags as tools for political activism
Hashtags have helped unite citizens of the world across time zones and international borders to help spread awareness of numerous causes.
When Boko Haram militants kidnapped 276 girls from Chibok in northeastern Nigeria, #BringBackOurGirls was the rallying cry used by activists and concerned netizens around the world to call on Western leaders to secure their safe return.
While #BlackLivesMatter is arguably one of the best-known political hashtags in the world, it actually originated on Facebook.
Hashtags for solidarity
In 2015, following the massacre of 12 people at the offices of the French satirical magazine Charlie Hebdo, which had published cartoons depicting the Muslim prophet Mohammed, #JeSuisCharlie was shared 5 million times in just two days.
The lighter side of the internet
Hashtags have also been used to highlight the funnier side of life.
Who could forget the infamous (and now deleted) "covfefe" tweet that spawned a tsunami of conspiracy theory-fueled online banter at the expense of the US president?
The #NuggsForCarter campaign became the most retweeted post in Twitter history, with 3.6 million retweets, earning Carter Wilkinson a year's supply of chicken nuggets from his favorite fast food restaurant in the process.
Wilkinson even managed to de-throne Ellen Degeneres' Oscar selfie.
You can share this story on social media: