Twitter trolls hijack British National Lottery's social media campaign (PHOTOS)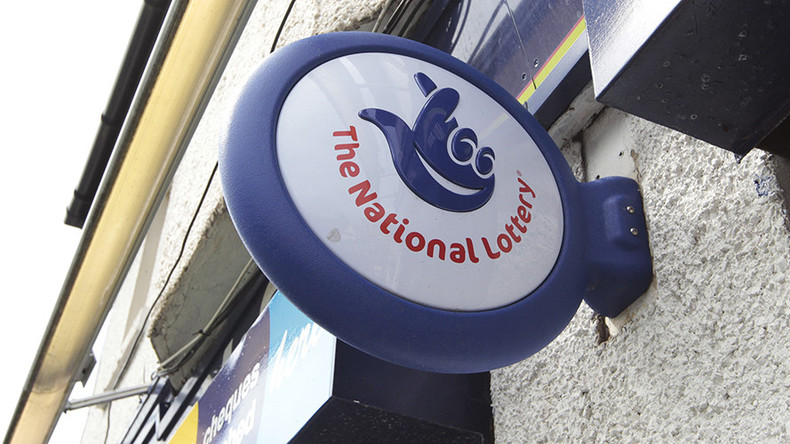 The British National Lottery's social media team have been left red-faced after trolls hijacked a social media campaign, with predictably crude posts.
During the World Athletics Championship in London, which wrapped up Sunday, the National Lottery invited Twitter users to retweet a post from its @TNLUK account with the hashtag #Represent. Those who did so would be rewarded with a picture of a British athlete holding up a sign bearing their Twitter handle.
It was all supposed to be so simple, a hearty goodwill gesture and a novel way for Team GB to say thanks for the support, such as this tweet.
It didn't take long for trolls to realise that all they had to do was change their handle and the auto generated response would read out whatever twisted messages they could think of.
The National Lottery tried to delete the worst of the trolls' efforts, but many are still live under the Lottery's comments. It says it is dealing with the situation as quickly as possible.
The naivety of the moderators is now in the spotlight, especially considering that a similar fate befell chip maker Walkers, when a campaign featuring crisp selling frontman and former England international Gary Lineker, spectacularly backfired in May.
READ MORE: Pedophiles & serial killers 'photobomb' Walkers potato chip selfie campaign
Incredibly naïve marketing tbf

— Daniel Kilburn (@BurnfaceRovers) August 15, 2017
Did you learn nothing from the Gary Lineker/Walkers Crisp fiasco a few weeks ago?

— Jon Alexander (@ninjamoose101) August 15, 2017
How many more poorly executed social media campaigns do you need before you learn?

— Redeye (@PaulChaloner) August 15, 2017
No. This shows a level of stupefying naivety on your part. The fault is entirely with you and those running your PR & advertising.

— Paul ☠ Dunning (@hairydalek) August 15, 2017