Hotel maid shot in stomach after colleague mistakes real gun for toy
Published time: 15 Aug, 2017 17:01
Edited time: 16 Aug, 2017 08:29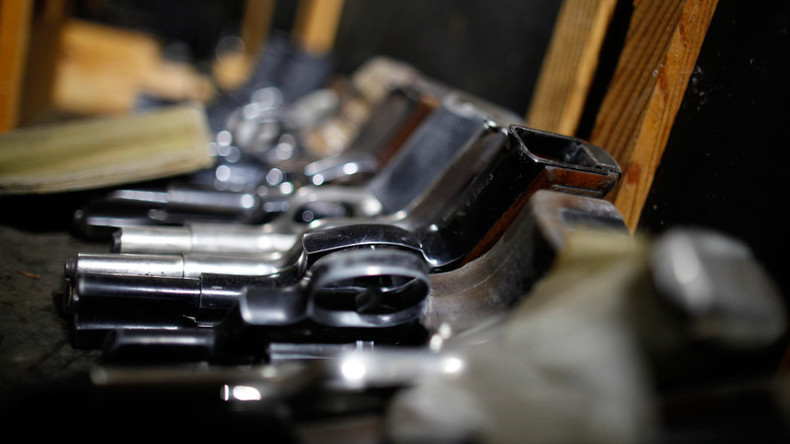 A hotel maid accidentally shot their colleague in the abdomen after mistaking a .22 caliber handgun, left behind by a guest, for a toy. The victim required emergency surgery.
The bizarre incident happened on Monday at Hotel Corallo in Riccione, Italy, when the maid discovered the firearm. According to Rimini Today a colleague was called to investigate and, believing the gun was not real, took aim and fired.
The 40 year old is said to be in a stable condition after undergoing surgery at a local hospital.
Police tracked down the gun owner to another room in the hotel, where a bullet corresponding to the gun was also found. The 42 year old from Rome had switched rooms with his wife and children in the hotel the previous night and had forgotten to take his gun with him.
The suspect was arrested by police and charged with possession of cocaine and hash.
Two other couples are also wanted by police after being spotted on CCTV attempting to enter the room and retrieve the gun, before the maid stumbled across it.