Turkey terror: 3,000 birds scared to death at fowl farm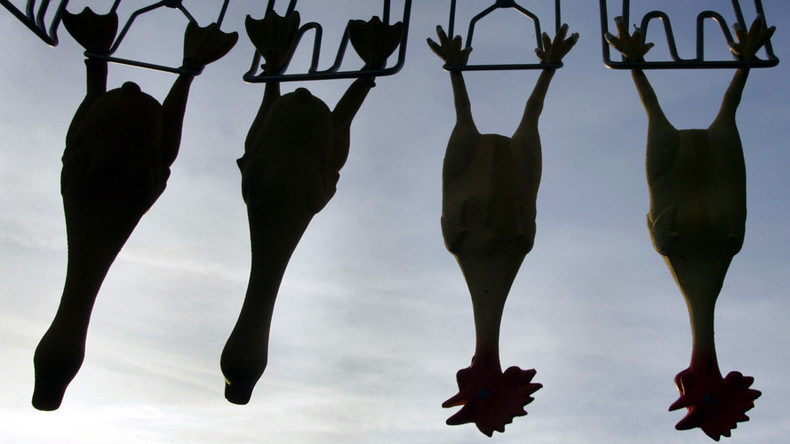 An insurance company has been forced to pay out over 1.5 million rubles after nearly 3,000 turkeys in the Tambov region of Russia were spooked to death by a lizard.
A lizard had strayed into the turkeys' holding area at a poultry farm, causing mass panic and a stampede into a corner of the room, leading to the death of 2,848 birds by asphyxiation.
"The cause of death of the 2,848 insured animals in the Tambov region was asphyxia as a result of pulmonary edema, because of a large pile-up of birds in one spot due to fright from a reptile that penetrated into the bird's containment cage," read a statement on the insurance company's website Monday.
After arguing their case and providing the necessary documents, Tambov Turkey received the insurance pay out of 1.57 million rubles (around $26,300 dollars). The internationally-owned enterprise manages over 660,000 turkeys which are insured against accidents, natural disasters, diseases and poisoning.
It's unclear which of those groups 'lizard scare' falls under.
READ MORE: Kangaroothless: Marsupial punches child at wildlife park (VIDEO)
The exact species of lizard has not yet been determined.