Kangaroothless: Marsupial punches child at wildlife park (VIDEO)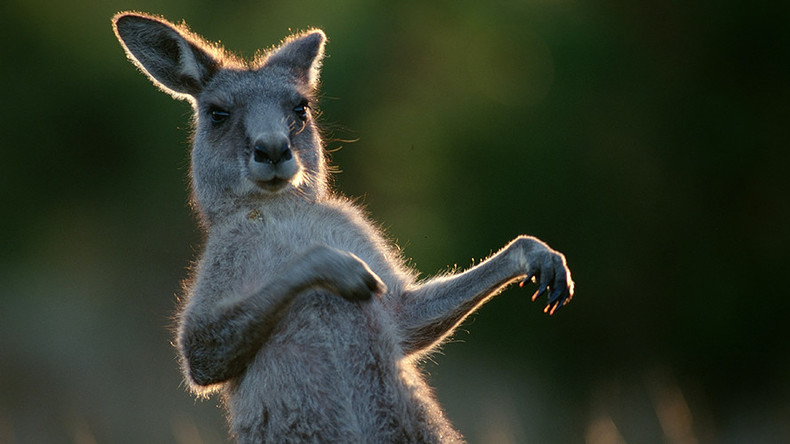 A deadly feud which began in December when an Australian man punched a kangaroo has escalated, with one marsupial carrying out an attack on a child. The unidentified culprit struck the boy so hard his parents were shocked into laughter.
Identified as Dyson in the video, the boy appears to be approaching an emu when a man shoves him towards the kangaroo, which is standing menacingly nearby. Seizing the opportunity to attack, it shoves its marsupial fist into Dyson's face.
"Did it get you in the face? Aw sh*t," the man says, all whilst the filmer of the footage, his mother Tiffany, can be heard laughing.
The attack comes several months after a man in the outback punched a kangaroo in the face when it trapped his dog.