Mesmerizing Martian clouds captured by NASA rover (VIDEO)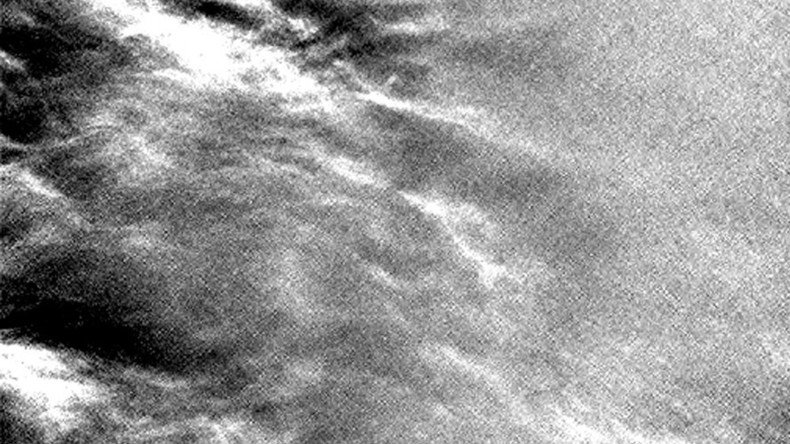 NASA's Curiosity Mars Rover has captured some of its clearest images yet of Martian clouds gliding over the Red Planet.
Enhanced image sequences show the wispy, early season clouds moving across the Martian sky from two angles.
The mesmerizing formations are similar to Earth's ice-crystal cirrus clouds, according to NASA.
Eight images taken over a span of four minutes on July 17 were lined up to make each sequence. The rover's navigation camera first aimed toward the south horizon to snap the clouds, before then observing the vapors passing almost directly overhead.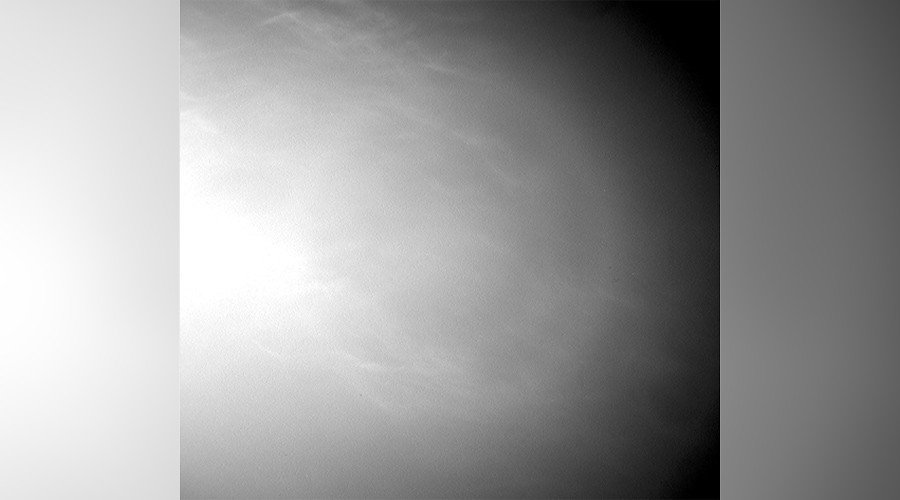 "It is likely that the clouds are composed of crystals of water ice that condense out onto dust grains where it's cold in the atmosphere," said Curiosity science-team member John Moores.
"The wisps are created as those crystals fall and evaporate in patterns known as 'fall streaks' or 'mare's tails.' While the Rover does not have a way to ascertain the altitude of these clouds, on Earth such clouds form at high altitude."
The images were taken about two months before the planet reached its farthest point from the sun – relatively early in the season for the appearance of this cloud belt, according to NASA.
Previously a belt of clouds appeared near the equator around the time Mars was at its farthest distance from our star.
This is not the first time the Curiosity Rover has observed moving clouds in Mars, however, these are the clearest snaps taken by the mission. NASA's Phoenix Mars Lander also snapped the clouds in the Martian arctic nine years ago.
READ MORE: 5 years on Mars: NASA releases time lapse of Curiosity driving
Curiosity celebrated five years on the Red Planet earlier this month. Since its touchdown on August 5, 2012 it has been searching for signs of life and beaming back a deluge of stunning images.
You can share this story on social media: