Elephant which killed 15 people given death sentence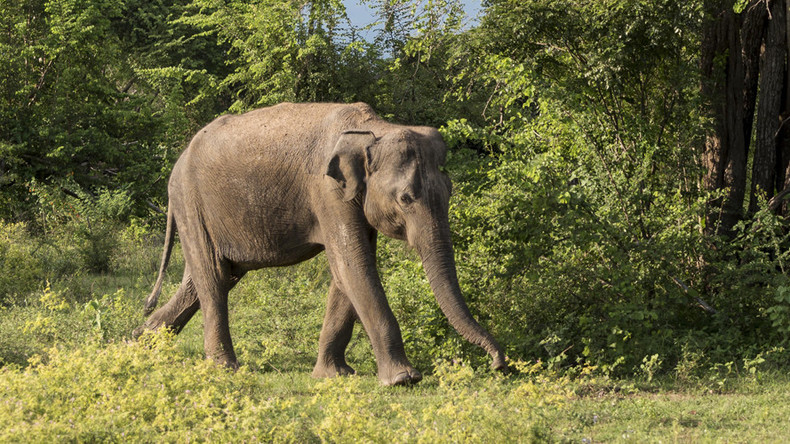 Indian officials issued a shoot-to-kill directive against a marauding elephant which has killed 15 people since March.
The offending elephant killed four people in the eastern state of Bihar before making its way to the neighboring state of Jharkhand and killing 11 more. Two of the victims were killed this week.
Jharkhand's chief forest and wildlife conservator L.R. Singh said the decision to kill the animal was made after a week-long mission to tranquilize and capture it failed.
"The visibility is only 15ft (4.5 meters) and it's become next to impossible to tranquilize the animal," Singh told AFP of the region's rocky terrain and thick vegetation.
"Despite all the efforts by the forest department and our teams working 24-7, we had no option but to order the shooting of the animal."
The elephant, aged around 25 years, is believed to have started its rampage after becoming separated from its herd more than four months ago.
Most of its victims were from the endangered Paharia tribe who live in the densely forested hills of Sahibganj district. It is considered one of the poorest indigenous tribal communities in India.
The country's most-celebrated hunter has been deployed to take on the job, and is expected to carry out the 'hit' within days.
Elephants kill roughly 60 people every year in Jharkhand, Singh said. Some 66 deaths were recorded in the state between 2015 and 2016.
The elephant shooting directive comes ahead of World Elephant Day, Saturday. The event was formally adopted by India last year to help conserve and protect elephants in India and improve their welfare.