Girls who put baby in fridge charged with assault
Published time: 11 Aug, 2017 16:52
Edited time: 13 Aug, 2017 06:45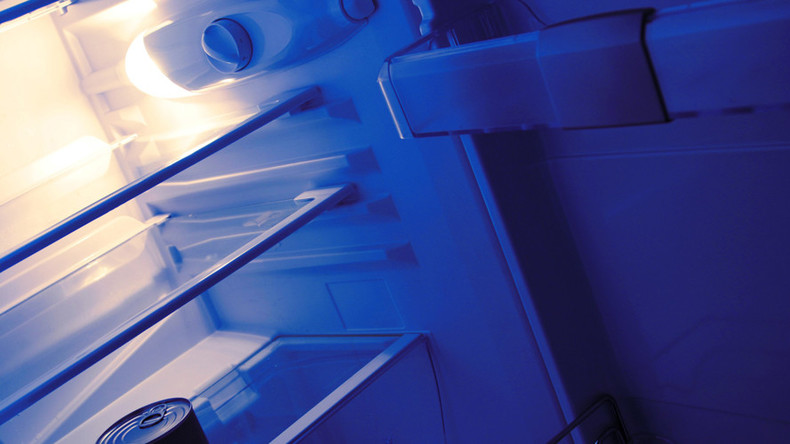 Two teenage girls were arrested in Massachusetts after posting a video online showing the babysitters placing an infant inside a fridge and closing the door.
The girls were arrested in Danvers, Massachusetts, on Tuesday, a day after footage of the incident was posted to Snapchat. Their names have not been released as they were charged as juveniles.
The disturbing footage shows the girls laughing as the child screams from inside the fridge.
Moments later, the girls film themselves taking the hysterical baby out of the fridge and later again share footage of themselves holding the now-calm child, saying: "See, she's okay".
The girls were reportedly the 15-year-old niece, and her 14-year-old friend, of a woman who asked the girls to look after her 8-month-old daughter while she went to take a shower.
READ MORE: Iowa couple who adopted 9 kids with disabilities charged with abuse after 68 police reports
"Kids do stupid things and I know she wouldn't hurt my daughter and that wasn't her intention," said the mother to WBC-TV before adding that her niece will not be allowed to babysit or see her cousin again.
The Essex County District Attorney's Office charged the teens with child endangerment, and assault and battery with a dangerous weapon. "The refrigerator was the dangerous weapon," DA spokesman Steve O'Connell told the Boston Herald.