FaceApp scraps 'racist' filter after public outcry (PHOTOS)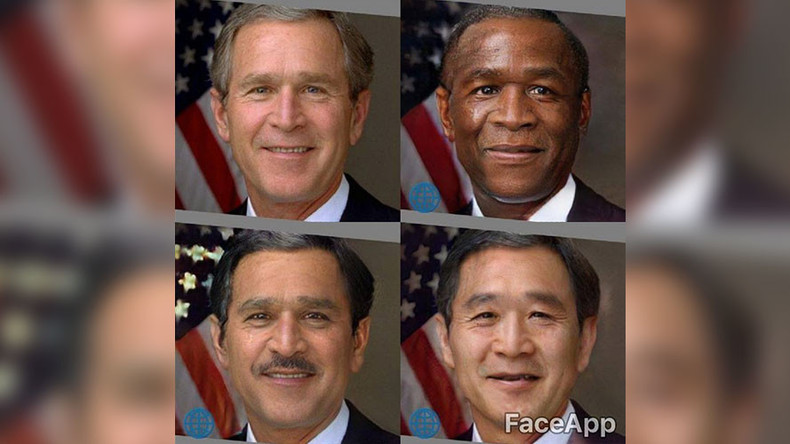 Photo altering app FaceApp pulled their new filters after it was labelled "racist" for allowing users to digitally change their ethnicity.
The popular AI-powered app removed the filters mere hours after their launch. It followed public outcry over the new feature which allowed users to chose from four ethnicities: Asian, Black, Caucasian and Indian.
READ MORE: App rewarding players for 'killing' Australian aborigines banned by Google, Apple
Yaroslav Goncharov, the founder of the app which has 40 million installs across Android and iOS devices, said the controversial filters would be pulled on Wednesday.
Goncharov said "ethnicity change filters" were "designed to be equal in all respects" in a statement to RT, adding that they "don't have any positive or negative connotations associated with them."
READ MORE: Charity or abuse? Artist tags London homeless, puts them 'on sale'
The digital backtrack comes just three months after Goncharov was forced to apologize for a 'hot' filter that was deemed racist for lightening users' skin tone.