NASA space sensor captures 'glowing Phantom Streak' (PHOTO)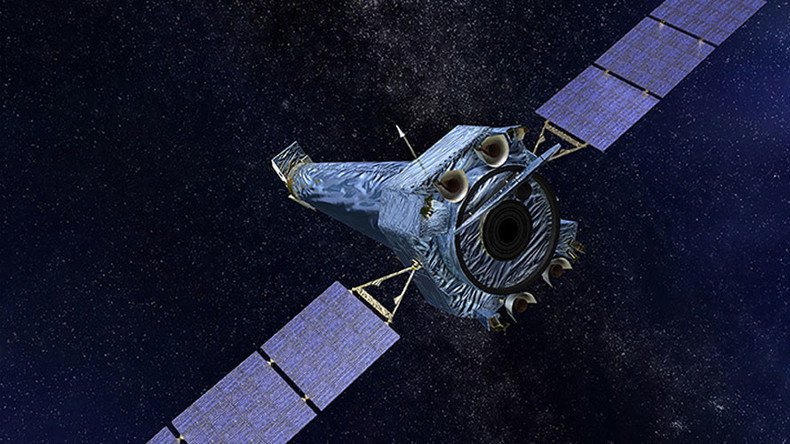 NASA's flagship space observatory, Chandra, snapped another stunning image of deep space while scanning the universe for high-energy regions.
Chandra has its incredibly powerful sensors trained on the Aquila constellation, which sits near the celestial equator.
READ MORE: NASA telescopes detect 'heartbeat' of distant black hole (PHOTO)
Because of its position in our galaxy, Aquila – latin for 'Eagle' – is home to many star clusters and nebulae.
One of these nebulae, which are massive, often colorful, clouds of dust, plasma, hydrogen and helium gas, is the Phantom Streak Nebula.
It lies around 7,000 light years from Earth. Chandra tweeted that it's currently "aglow."
The Phantom Streak shines brightly but, because it's relatively small, it's difficult for telescopes to find it.
This isn't an issue for Chandra – the world's most powerful X-ray telescope and one of NASA's "great observatories."
The space agency says it allows it to obtain "X-ray images of exotic environments to help understand the structure and evolution of the universe." It was launched in 1999 and is managed from NASA Headquarters, Washington, DC.
You can share this story on social media: