Need help finding N Korea on map? Probably shouldn't ask New Yorkers (VIDEO)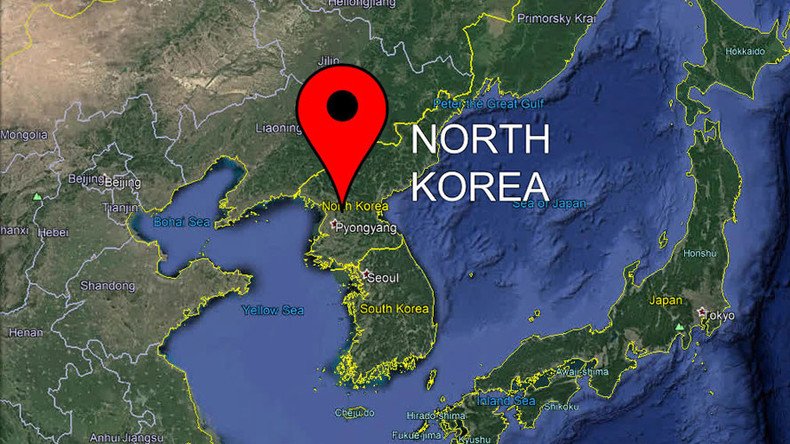 Two-thirds of Americans see North Korea as a "very serious threat," according to a recent poll. RT asked New Yorkers if they could actually pinpoint the source of that threat on a map – with some interesting results.
Almost two-thirds of those polled by the SSRS for CNN said they felt worried by North Korea – that's up from 48 percent in March, and the highest figure since 2000.
READ MORE: 'Best of bad options': US has plan to strike N. Korea nuclear sites with B-1 bombers, reports say
RT's Caleb Maupin asked New Yorkers if they think North Korea is a threat to the US, and the responses expressed various levels of concern.
"Am I paranoid? No. But I definitely feel that North Korea is a potential definite threat," one replied, while another said: "Yeah it's pretty threatening, and we responded in a threatening way. That's scary."
"I'm not scared of North Korea, I'm scared of who our leaders are in many countries and how they're behaving," one woman told Maupin. "They're not necessarily behaving in the interest of the people fully. It's becoming more of a bravado."
Most respondents, however, came up short when asked to actually locate the country, with suggestions ranging from Siberia to Australia.
READ MORE: 'Missiles to fly over Japan & land near Guam': N. Korea's strike plan vs US to be ready in 'days'
The lack of geographical knowledge is particularly worrying considering the results from a New York Times study. It found that Americans who can't find North Korea on a map are more likely to favor military action.
You can share this story on social media: