Russian 'spiderman' handcuffed by cops after scaling Mexican skyscraper (VIDEO)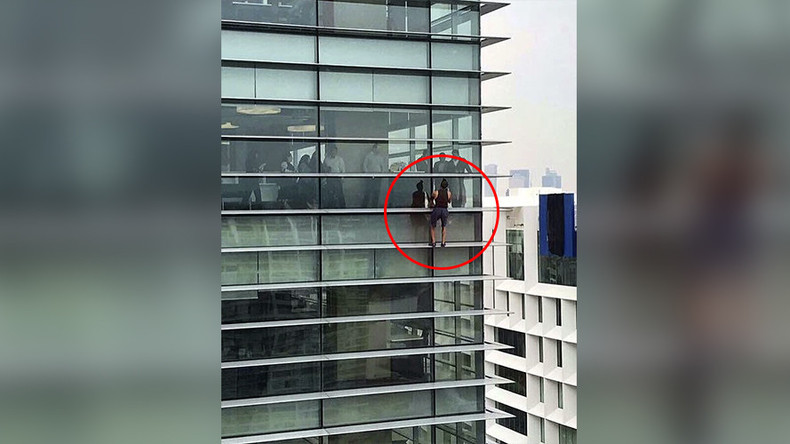 A Russian daredevil was greeted with police handcuffs after scaling a 120-meter-high skyscraper in Mexico City.
Pavel Gogulan free solo climbed to the top of a building in Polanco, Mexico City, much to the disbelief of onlookers.
Office workers can be seen attempting to take selfies as the adrenaline seeker climbs past the glass windows.
Gogulan's high-rise antics didn't impress everyone, however. Police met the risk-taker with handcuffs as he reached the top of the building.
The thrill-seeker appeared glad, however, that he had managed to complete the dangerous feat.
Gogulan was previously arrested midway through an attempt to scale a New York skyscraper and charged with reckless endangerment and criminal trespass.
This time he luckily escaped charges as his actions were not considered punishable in Mexico.
READ MORE: Russian daredevil detained on rooftop after climbing Moscow skyscraper (VIDEOS)