Bungee jumper left dangling upside down after thrill ride malfunctions (VIDEO)
Published time: 4 Aug, 2017 03:37
Edited time: 4 Aug, 2017 07:33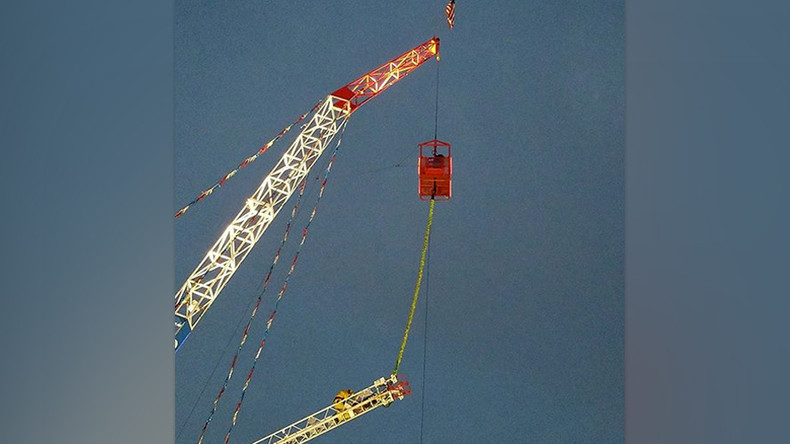 A man was left hanging upside down from a bungee cord for more than 30 minutes after a mechanical failure at a California fairground ride Wednesday night.
The thrillseeker had reportedly just completed a bungee jump at the Ventura County Fair, north of Los Angeles, when a machine malfunction meant he couldn't be returned safely to either the jumping platform or the ground.
Roger Rodriguez, 19, was one of three people who had gone up on the bungee platform before things went awry, the Ventura County Star reports.
With fairground personnel seemingly unable to free them without the help of emergency services, Rodriguez was left hanging.
"It was my third time [jumping], but it's my last," he told the Ventura County Star. "I was about to pass out."
Footage taken by eyewitnesses reveals the unlucky jumper was eventually rescued by a crew of firefighters after a prolonged head-spinning ordeal.
In one video of the incident, a clearly upset bystander can be seen remonstrating with a member of security staff at the fairground.
"There's a human being out there. They're not doing nothing," the man can be heard saying. Two other people trapped on the jumping platform were also rescued by emergency services.