ISS astronauts snap spellbinding super Typhoon Noru from space (PHOTOS)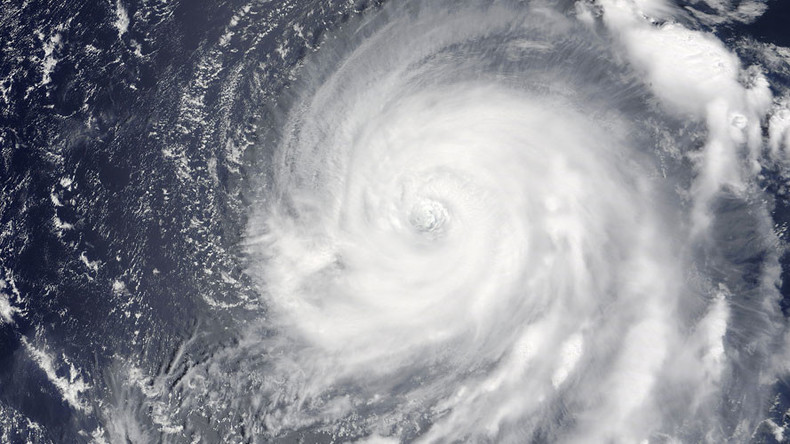 Astronauts aboard the International Space Station (ISS) have been sharing some awe-inspiring images of one of the strongest storms of the year so far – super Typhoon Noru.
Typhoon Noru is expected to make landfall around southern Japan this weekend, bringing an end to "a long and strange journey the tropical cyclone has already made through the western Pacific Ocean," the Weather Channel reports.
Astronaut Jack Fischer and Cosmonaut Sergey Ryazansky posted eerie images of Noru from their vantage aboard the ISS as the typhoon gained momentum over the Pacific Ocean.
NASA's Terra satellite captured a close look at the eye of the storm while passing over Noru in the Northwestern Pacific Ocean. On Tuesday, NASA measured Noru's maximum sustained winds at 165kmph (103 miles).
READ MORE: Enormous sinkhole devours two homes, threatens Florida neighborhood
Noru grew from an ordinary tropical storm Saturday to a super typhoon, becoming Earth's most intense storm of the year so far by Sunday.
On Tuesday, Noru's strength was the equivalent to that of a category 2 hurricane. Japanese authorities are monitoring Noru's progress closely and will prepare to dispatch emergency services as it ventures closer to the country's coast.